Full Registration Price: $750
Deposit Amount: $200 (Balance due 45 days before camp)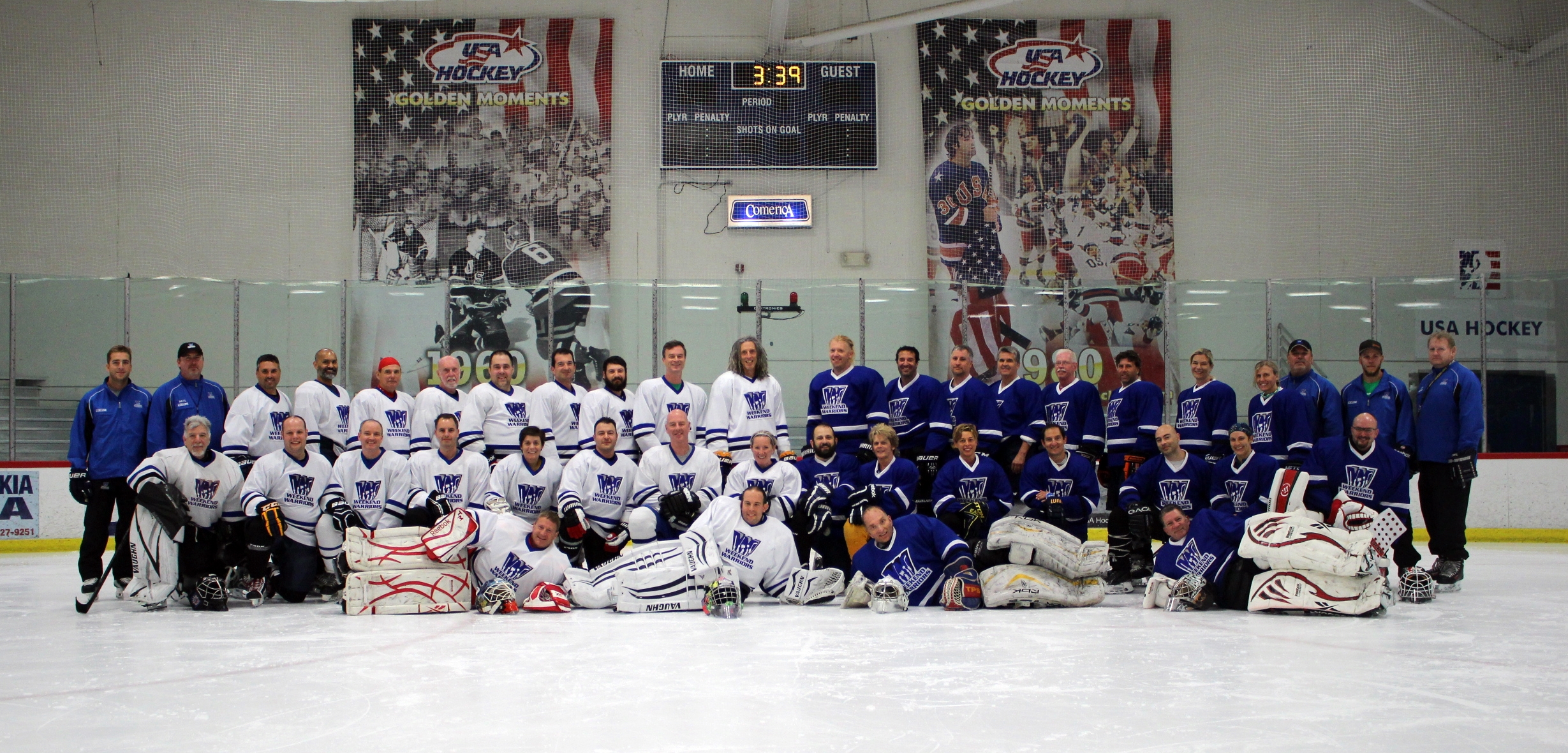 We got a call in January 2015 from the Ann Arbor Ice Cube. The rink manager said he heard great things about Weekend Warriors, and wanted to bring us to his facility. We agreed to give it a try, and held our first camp here during the summer of 2015. It was a raging success. A great town, great facility and great people. We couldn't ask for more...except to come back...each year. So we look forward to seeing you in Ann Arbor in July 2018!
Bring your Spouse or Significant Other! The Ann Arbor Art Festival will be going on during the weekend of our camp. So while you're turning your hockey game into a work of art, your significant other can be taking in all the art and fun of the festival.
"Simply an amazing experience. The camp is planned to build the players skill and confidence to advance in the game. The coaching staff can break down everything down to the basics and can adapt on the fly to address individual weak spots." - Antonio R. - Ann Arbor 2015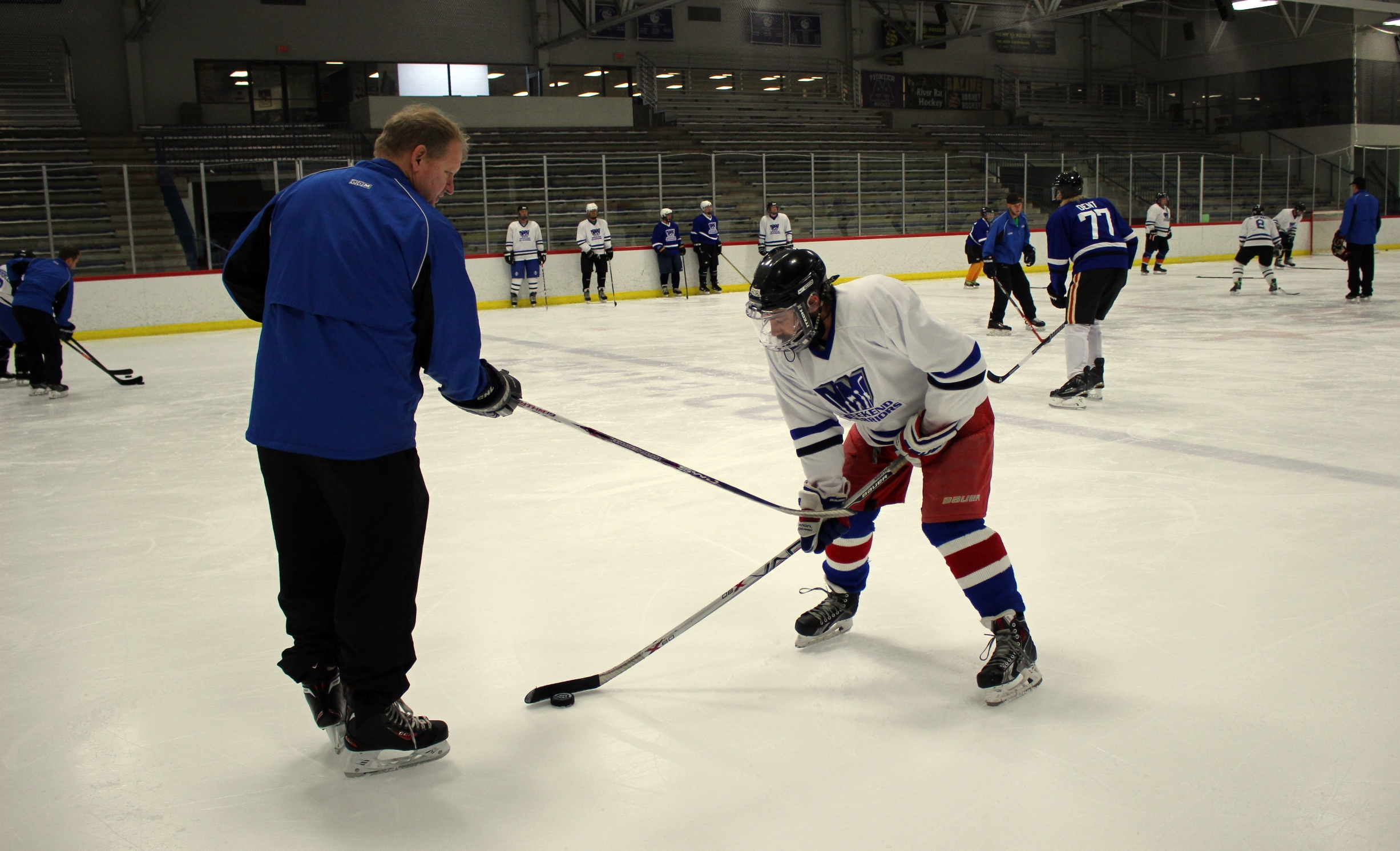 Photo: Coach Rob helps a player with shooting
On the coaches: "They explained things well, and they pushed us to do the things they knew we could do, even if we weren't sure oursleves." Bobby U. - Ann Arbor 2015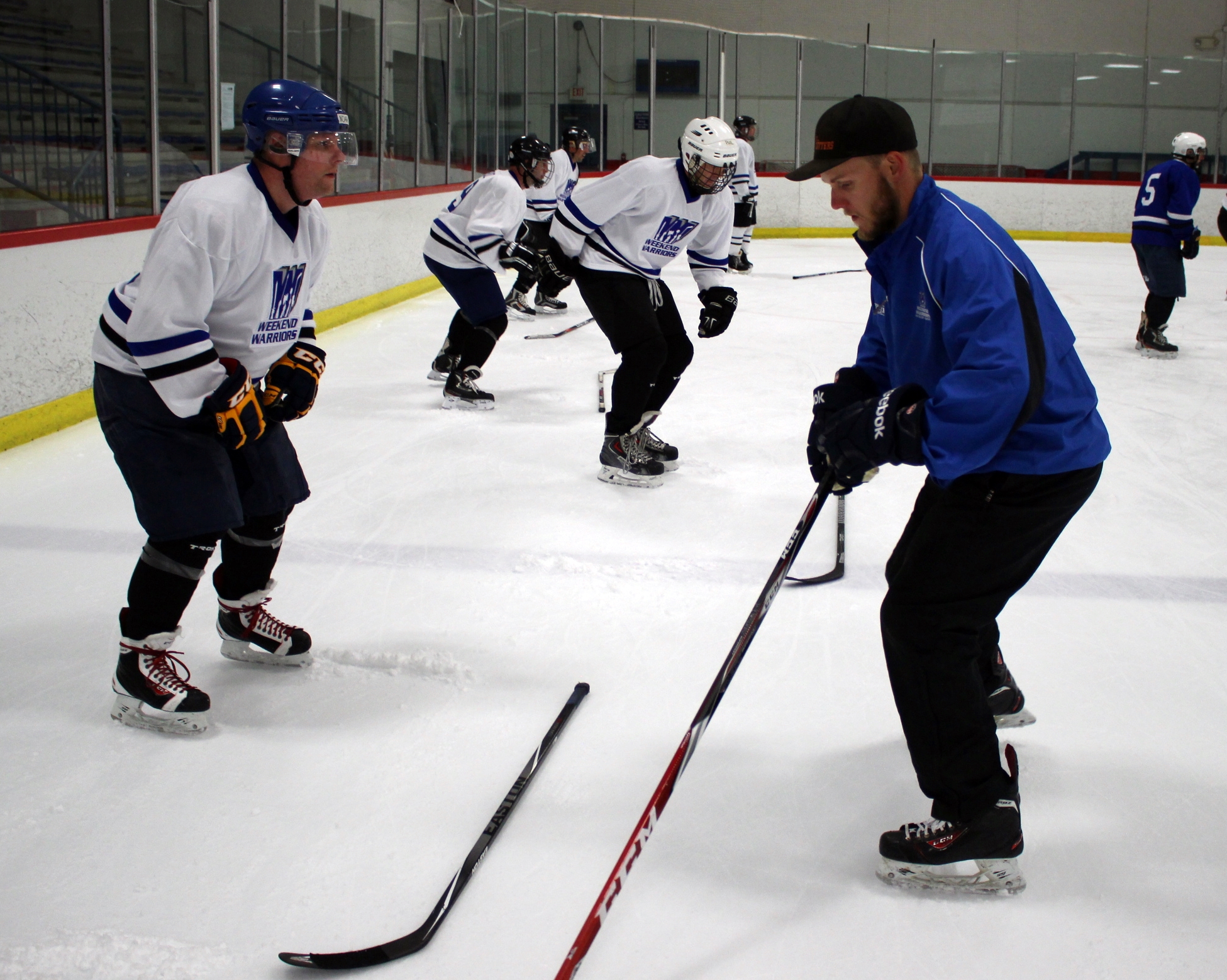 Coach Justin helps a player explore his edges
Note: This is only a sample schedule. An updated schedule will be sent by e-mail to all registered players before camp. The e-mailed schedule always supersedes the online version.
Thursday
4:00: Orientation (at Rink). Meet the coaches, other players and receive an orientation of the weekend's events; Get Dressed.
6:00 – 8:00 PM: Ice Session #1
After Ice Session: "Break the Ice Party" – meet and greet the coaches, staff and your fellow players. Appetizers provided. Cash bar.
Friday
9:00 – 11:00 AM: Ice Session #2
11:00 AM – 12:30 PM: Lunch on your own. (11:20A – 12:20P – Goalie Video Review)
12:30 – 1:15 PM: Video Review Session – Forward Skating – White Team
1:15 – 2:00 PM: Video Review Session – Forward Skating – Blue Team
2:00 – 3:00 PM: Chalk Talk1
3:30 – 5:30 PM: Ice Session #3
Evening: On your own.
Saturday
9:30 – 11:30 AM: Ice Session #4
11:30 AM – 1:00 PM: Lunch on your own
1:00 – 2:00 PM: Skaters: Chalk Talk 2; Goalies: Review Skills Video
2:00 – 3:00 PM: Video Review of Scrimmage (Goalies review scrimmage video from goalie's perspective with Coach Jim)
3:30 - 5:30 PM: Ice Session #5
7:30 PM - Camp Banquet - The cost of the meal is included in your camp fee. We hope you will all join us for some fun and camaraderie. Cash Bar.
Note: To players attending with spouse, friend or family, they are welcome to attend for a nominal additional charge. Please let us know in advance if you plan to bring a guest.
Sunday
9:30 - 11:30 AM: Ice Session #6
11:45 AM - 12:15 PM: Farewells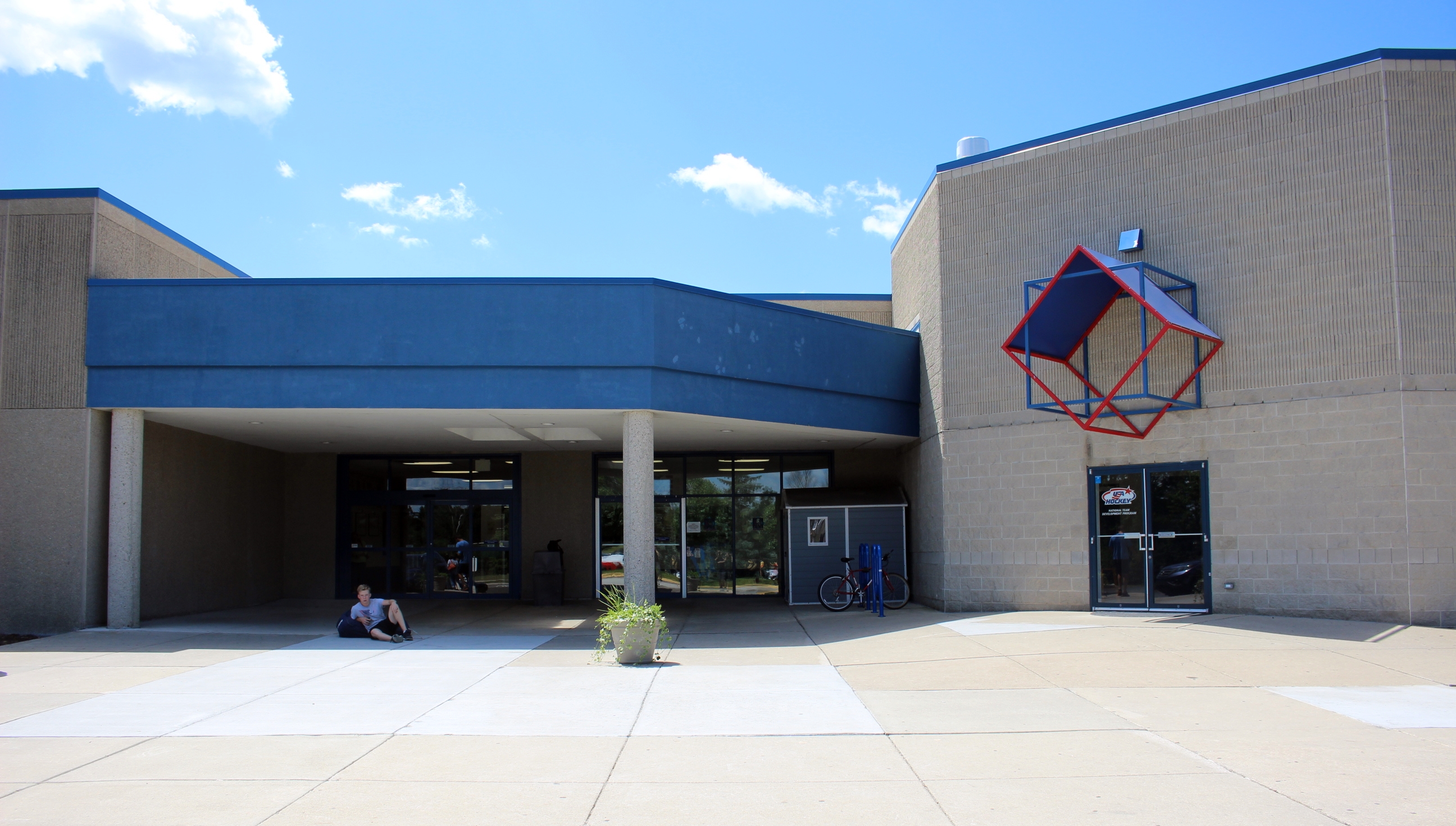 12 hours of on ice instruction from our high level staff

Off ice coaching in the form of chalk talks and video review sessions

Camp Banquet on Saturday Evening

"Break the Ice" Social on Thursday Evening

A custom jersey; socks and a water bottle

Lodging and transportation are NOT included
When
July 18th, 2019 4:00 PM through July 21st, 2019 11:00 AM
Location
2121 Oak Valley Dr.




Ann Arbor

,

MI

48103




United States
Ann Arbor Camp Fee
| | |
| --- | --- |
| Choose Registration Option | |
| Pay in Full | $ 750.00 |
| Pay in Full ( Alumni w/ $40 Uniform Credit ) | $ 710.00 |
| Deposit for Pay in Full | $ 200.00 |
| Deposit for Pay in Full ( Alumni w/ $40 Uniform Credit ) | $ 200.00 |