Atlanta, GA - May 2-5, 2019
Late Registration Camp Fee: $795
Deposit Amount: $200 (Balance due 45 days before camp)
I love this rink. So clean, spacious locker rooms and great ice. We look forward to returning to Atlanta in 2018. Won't you join us?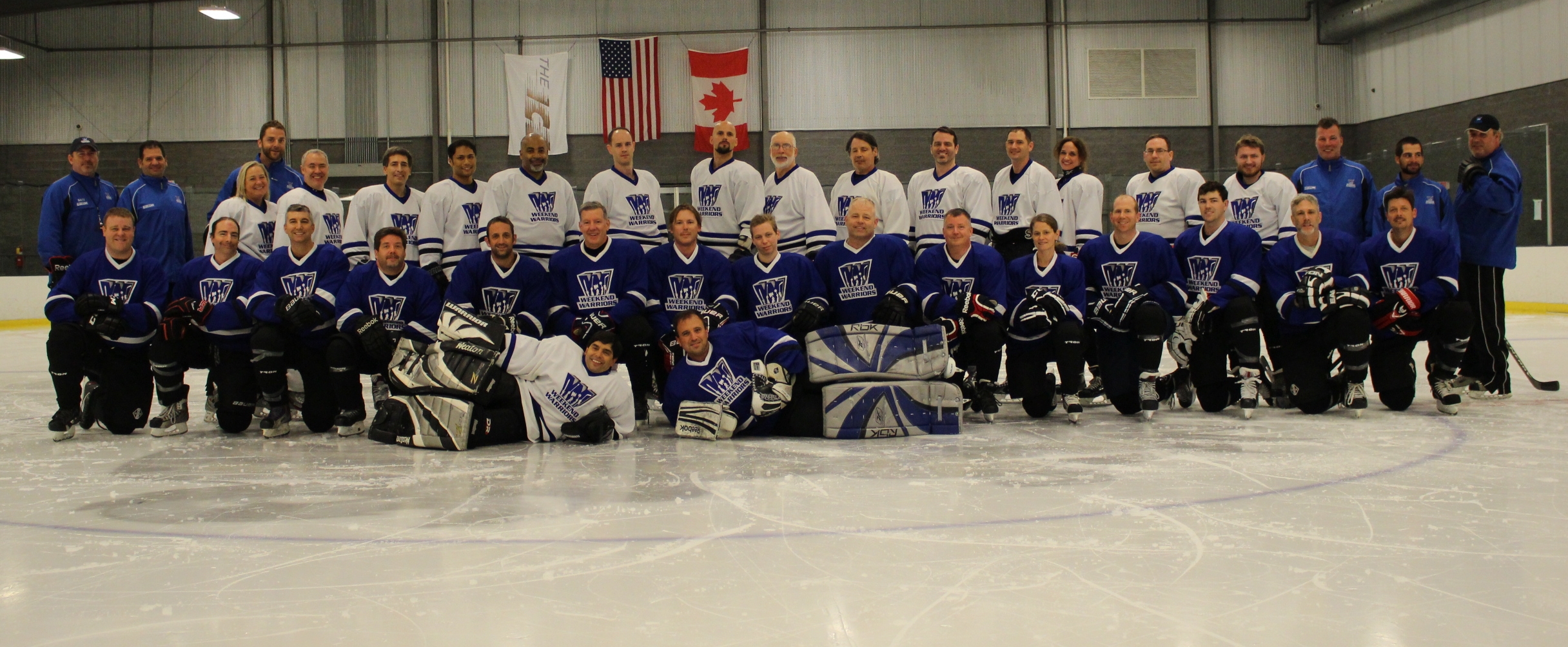 "The best money I have ever spent on hockey, should have done it 25 years ago. Every coach went over and above with one-on-one conversation both during drills and after hours. They exhibited a genuine interest in helping you improve and were extremely approachable." – Pat Binetti - Atlanta 2017
"Going to this camp was the best thing I've done in 20 years of playing to improve my game!" – Sherwood Cooke - Atlanta 2017
Photo: Coach Casey helps a player with shooting
"Awesome! The caliber of the coaches, the amount of ice time and individual instruction, and the great attitude of other attendees made for an ultimate hockey experience." - Sandy B. - Atlanta 2015
"I had a great experience with the camp, tackling my personal goals for meeting the level of play I want to play at. Also the camaraderie among the coaches and players was great way to influence and increase our skills of hockey. My personal goals of stick handling and working on my weak side skate skills were meet by the great coaching and other players' encouragement." – Scott Spurrier - Atlanta 2017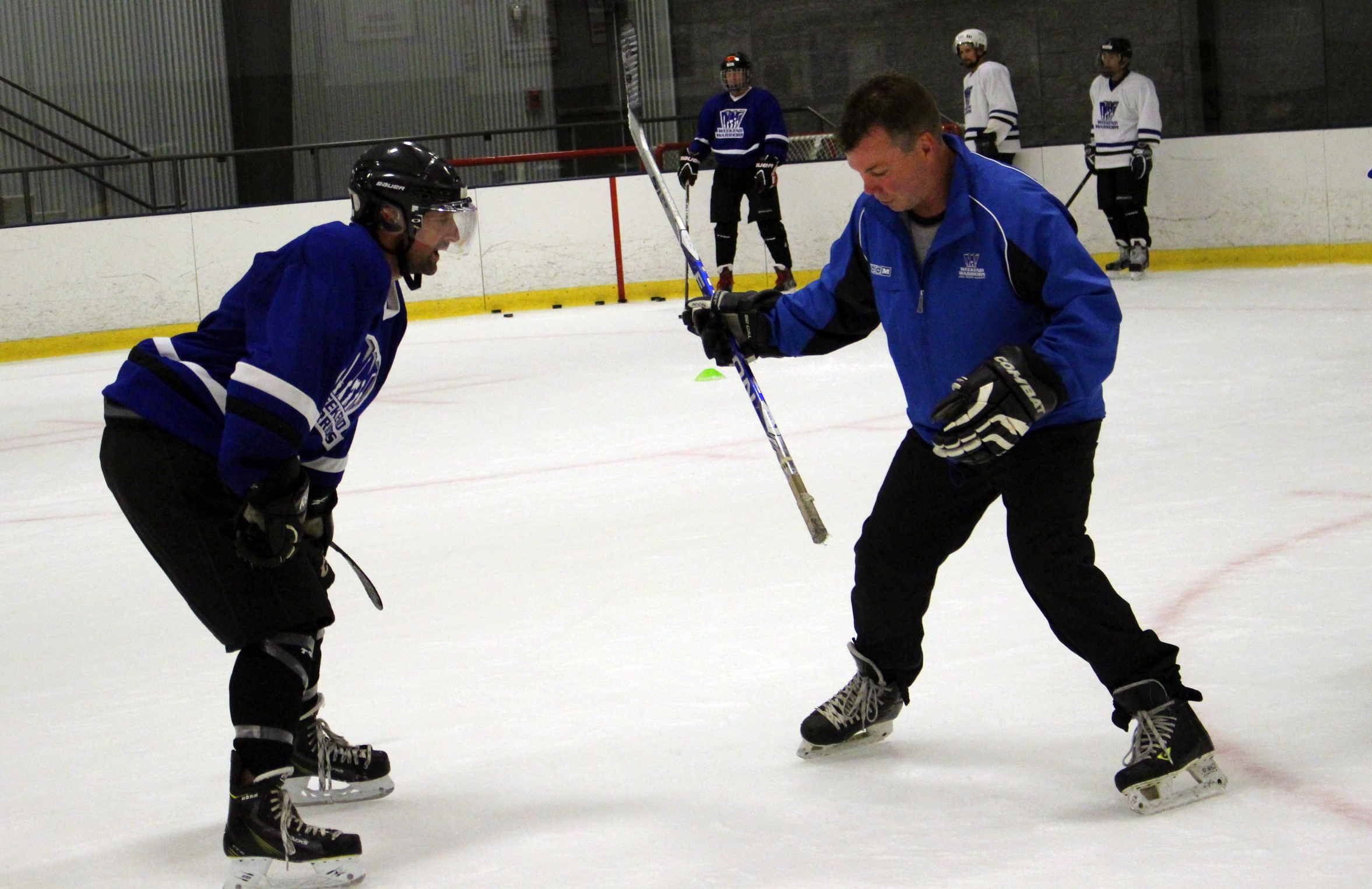 "I was really nervous about stepping into a camp like this, not having played formal hockey and no coaching. But now I am a believer. It was an incredible experience,and I'm coming back." - Damon K. - Atlanta 2015
"The detailed break down of skating right at the start, learning edges, learning the fundamental mechanics of various movements and transitions. I didn't 'get it all' but now I 'know what I don't know' and can work on those skills independently. I noticed the difference immediately when I went to my league game after Camp." - Aaron B. - Atlanta 2015
Note: An updated schedule will be sent by e-mail to all registered players before camp. The e-mailed schedule always supersedes the online version.
Thursday
4:00: Orientation (at Rink). Meet the coaches, other players and receive an orientation of the weekend's events; Get Dressed.
6:00 – 8:00 PM: Ice Session #1
After Ice Session: "Break the Ice Party" – meet and greet the coaches, staff and your fellow players. Appetizers provided. Cash bar.
Friday
9:00 – 11:00 AM: Ice Session #2
11:00 AM – 12:30 PM: Lunch on your own. (11:20A – 12:20P – Goalie Video Review)
12:30 – 1:15 PM: Video Review Session – Forward Skating – White Team
1:15 – 2:00 PM: Video Review Session – Forward Skating – Blue Team
2:00 – 3:00 PM: Chalk Talk1
3:30 – 5:30 PM: Ice Session #3
Evening: On your own.
Saturday
9:30 – 11:30 AM: Ice Session #4
11:30 AM – 1:00 PM: Lunch on your own
1:00 – 2:00 PM: Skaters: Chalk Talk 2; Goalies: Review Skills Video
2:00 – 3:00 PM: Video Review of Scrimmage (Goalies review scrimmage video from goalie's perspective with Coach Jim)
3:30 - 5:30 PM: Ice Session #5
7:30 PM - Camp Banquet - The cost of the meal is included in your camp fee. We hope you will all join us for some fun and camaraderie. Cash Bar.
Note: To players attending with spouse, friend or family, they are welcome to attend for a nominal additional charge. Please let us know in advance if you plan to bring a guest.
Sunday
9:30 - 11:30 AM: Ice Session #6
11:45 AM - 12:15 PM: Farewells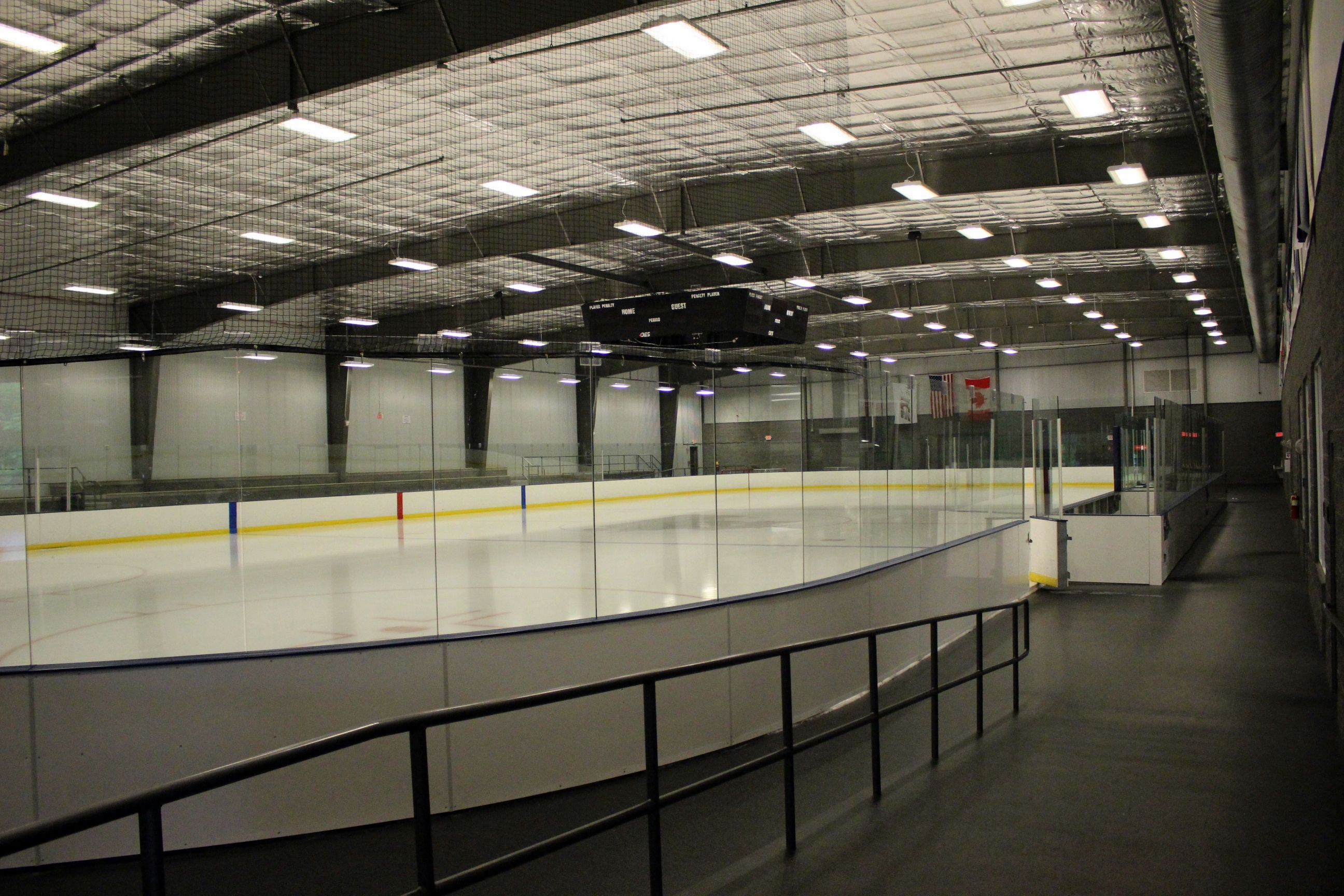 12 hours of on ice instruction from our high level staff

Off ice coaching in the form of chalk talks and video review sessions

Camp Banquet on Saturday Evening

"Break the Ice" Social on Thursday Evening

A custom jersey; socks and a water bottle

Lodging and transportation are NOT included
When
May 2nd, 2019 4:00 PM through May 5th, 2019 12:00 PM
Location
1345 Atlanta Hwy.




Cumming

,

GA

30040




United States
Atlanta Camp Fee
| | |
| --- | --- |
| Choose Registration Option | |
| Pay in Full | $ 750.00 |
| Pay in Full ( Alumni w/ $40 Uniform Credit ) | $ 710.00 |
| Deposit for Pay in Full | $ 200.00 |
| Deposit for Pay in Full ( Alumni w/ $40 Uniform Credit ) | $ 200.00 |