Buffalo, NY - May 30 - June 2, 2019
Late Registration Camp Fee: $765
Deposit Amount: $200 (Balance due 45 days before camp)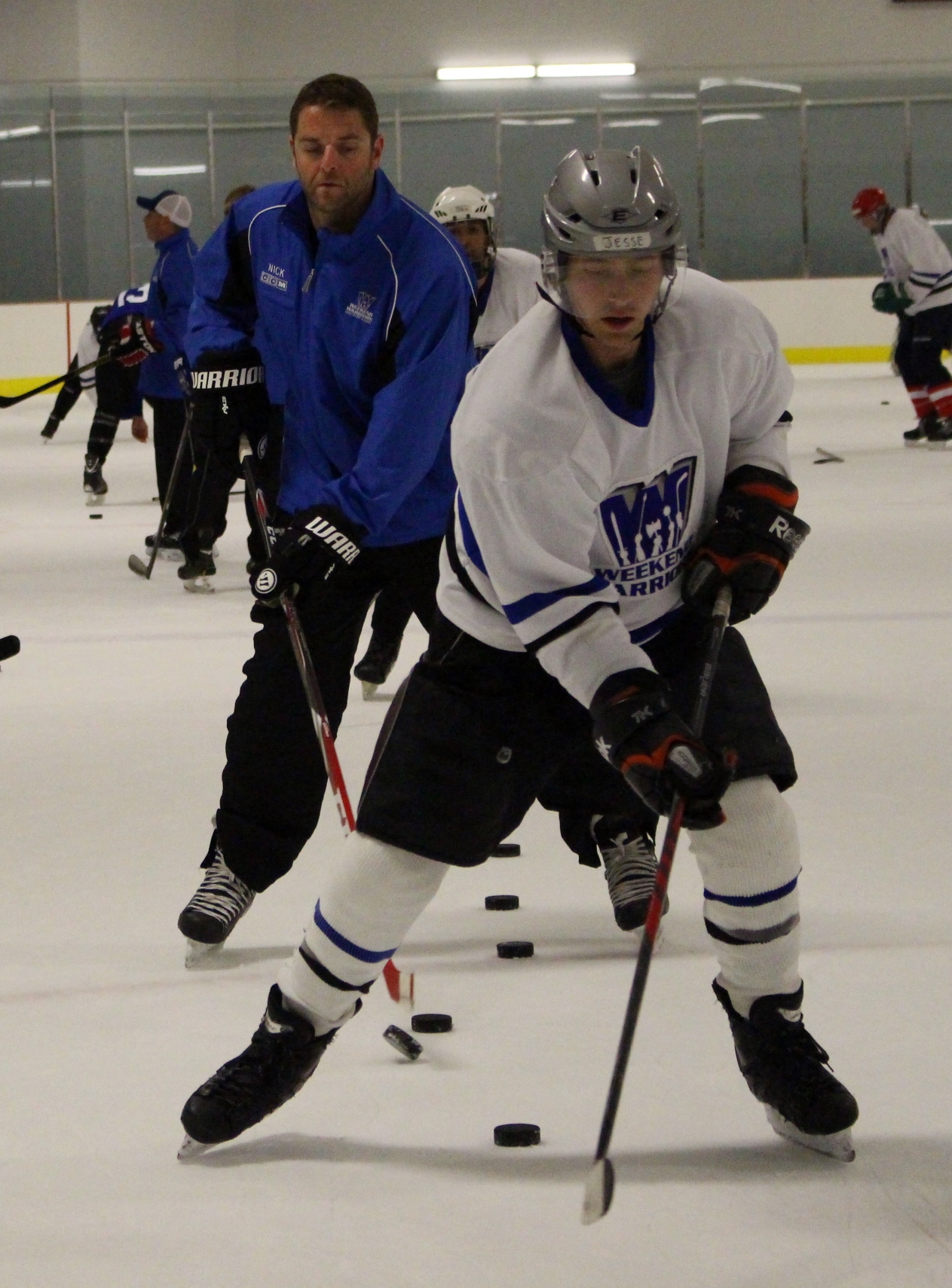 "It's a great hockey camp, especially for beginners and players looking to really improve their skating ability. Even as a very good skater the coaching staff was able to find small improvements I could make to take my game to the next level. Their individual attention is a reason I keep coming back to this camp each year." – Stephen S. – Buffalo 2009, 2010, 2012, 2013, 2014 & 2015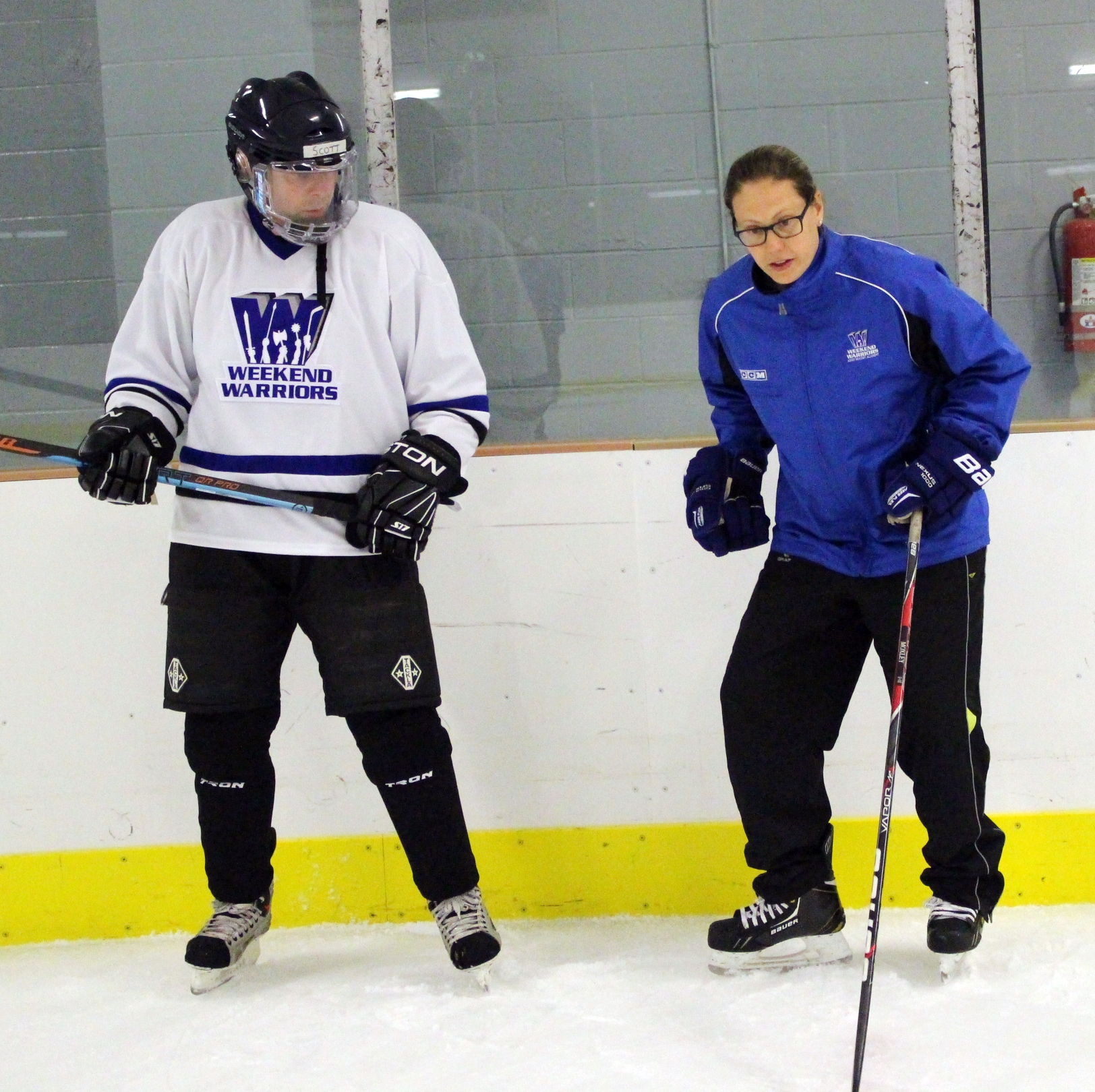 Camp Description
Hockey tradition runs deep in Buffalo. Despite this, the first year we held a camp in Buffalo (way back in 2004), we had 31 players attend...and to my amazement, not one of them lived in the Buffalo area. But since then our local following has grown. This camp attracts players from all over the region. as well as those flying across the country to attend. And nearly every one of these players coming from distant lands comments about how much they like Buffalo. And what's not to like...great food, great people and a deep hockey culture.
"My skating improved from session 1 to session 2. My stick handling improved greatly too and I feel like I can keep my head up. The break-out and attack drills were awesome. I learned a ton of new techniques & skills & tactics. Some things that I already knew about were either reinforced or corrected. I feel far more confident carrying the puck and what to do with it. And I can practice a lot of the drills & exercises on my own to get better. The scrimmages were incredibly fun because my line used several concepts to break-out with speed, attack the net (CLD) and score (twice!). But I'm glad the scrimmages weren't the main focus. Camp was exhausting and fun!" – Phil B. – Buffalo 2015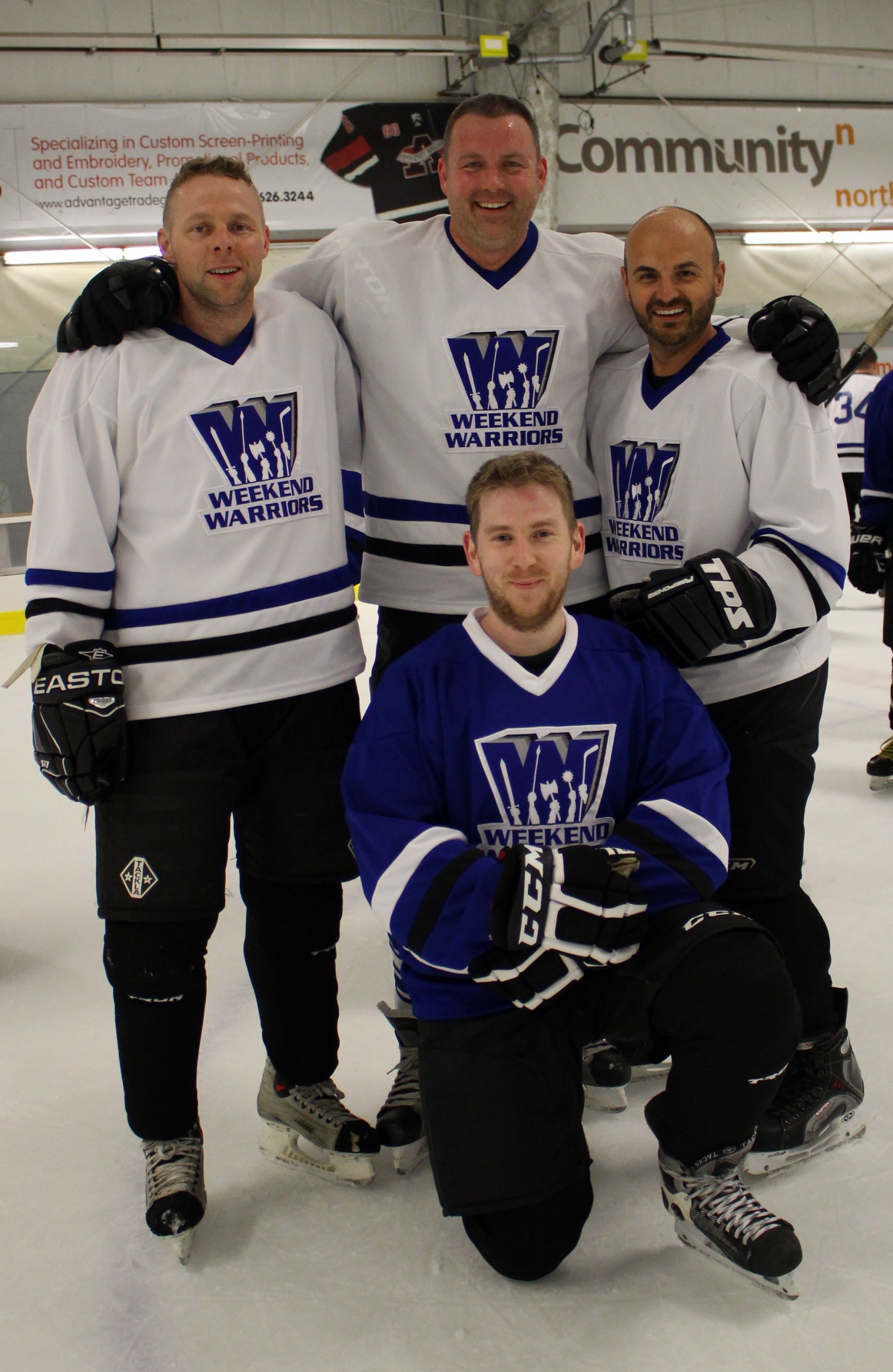 "Just fantastic, a great experience and worth every penny. Friendly, knowledgeable and approachable coaches make it the best." –Tom R. (from UK) – Buffalo 2014, 2015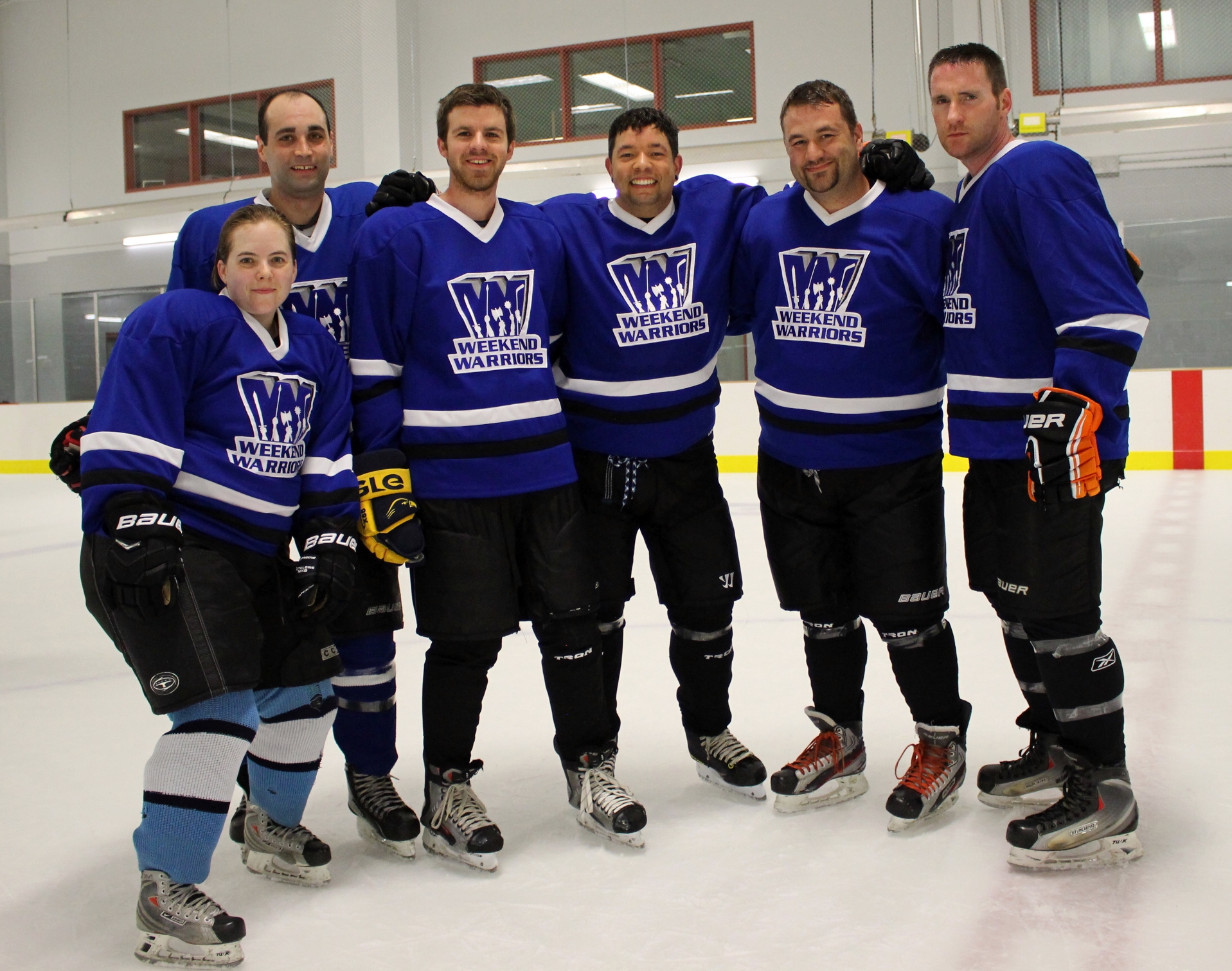 "I couldn't be happier with the WW camp experience; even if my body is going to need a few days to recover. You feel welcome as soon as you walk into the first meeting, and leave the last ice session as part of the WW team." – Adam C. – Buffalo 2015
The Rink
Northtown Center at Amherst.
Website: http://www.amherst.ny.us/govt/recreation/ice_detail.asp?dept_id=dept_17&div_id=div_24&menu_id=menu_00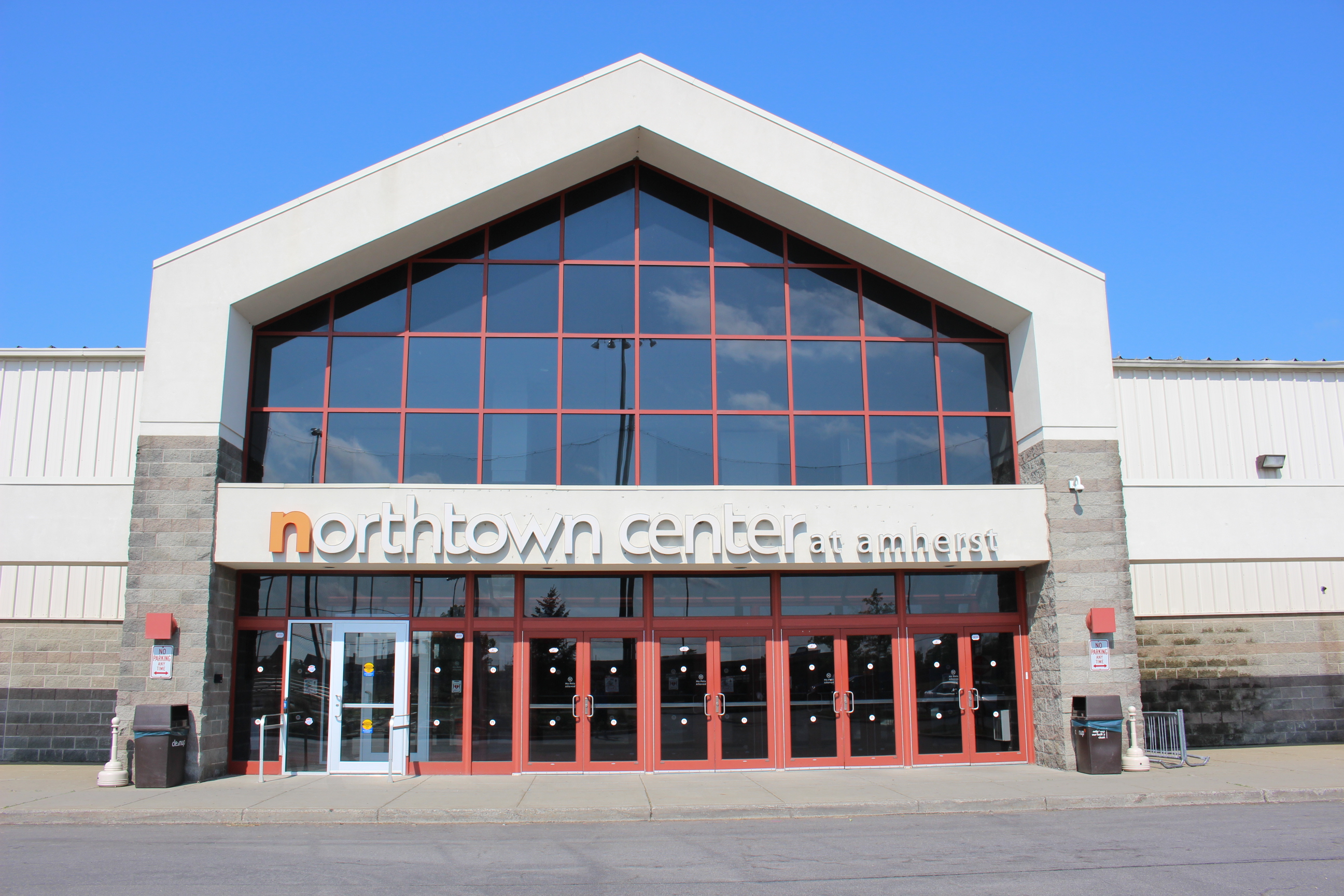 "I am extremely happy and satisfied with my camp experience. I feel that it will raise my game to the next level." – Dan L. (Goalie) – Buffalo 2015
Camp Schedule
Note: An updated schedule will be sent by e-mail to all registered players before camp. The e-mailed schedule always supersedes the online version.
Thursday
4:00: Orientation (at Rink). Meet the coaches, other players and receive an orientation of the weekend's events; Get Dressed.
6:00 – 7:50 PM: Ice Session #1 – Rink 2
After Ice Session: "Break the Ice Party" – meet and greet the coaches, staff and your fellow players. Appetizers provided. Cash bar.
Friday
9:00 – 10:50 AM: Ice Session #2 – Rink 2
11:10 AM – 12:00 PM: Video Review Session – White Team (Skaters only)
12:00 – 1:00 PM: Lunch from 12-1 plus time you are not in video (i.e. before or after lunch)
1:00 – 1:45 PM: Video Review Session – Blue Team & Goalies (Goalies separately w/goalie coach)
2:00 – 3:00 PM: Chalk Talk 1 (Goalies: Goalie talk)
3:30 – 5:20 PM: Ice Session #3 – Rink 2
Evening: On your own. Unofficial gathering(s) to be announced for players wishing to socialize with their fellow campers.
Saturday
9:30 – 11:20 AM: Ice Session #4 – Rink 2
11:20 AM – 12:30 PM: Lunch on your own
12:30 – 1:30 PM: Skaters: Chalk Talk 2; Goalies: Review Skills Video
1:45 – 3:00 PM: Video Review of Scrimmage
3:30 - 5:20 PM: Ice Session #5 – Rink 2
7:30 PM - Camp Banquet at Banchetti's by Rizzo (550 N. French Rd.; Amherst, NY; Phone: 716-691-4045) The cost of the meal is included in your camp fee. We hope you will all join us for some fun and camaraderie. Cash Bar.
Note: To players attending with spouse, friend or family, they are welcome to attend for a nominal additional charge. Please let us know in advance if you plan to bring a guest.
Sunday
9:00 - 10:50 AM: Ice Session #6 – Rink 2
Note: Schedule is subject to modification.
"I finally got introduced to my outside edges and I like them. We're going to be good friends." – Deidre L. – Buffalo 2015
Directions and Getting Around
Click here for directions or here for a map of the area, both in .pdf format (opens in Adobe Acrobat Reader)
Player Activities Off the Rink
Weekend Warriors is about more than just learning and playing hockey. It is an entire weekend experience of fun, learning and camaraderie. In order to achieve this goal, we will:
Host a "Break the Ice" Party at Elmo's on Thursday evening, which will follow the first skate. This will give you an opportunity to get to know your coaches and fellow players. Coming with a spouse or friend who is not playing? They are welcome to join us.

Host a Banquet Dinner on Saturday evening for all players, coaches and staff. And if you have come with a non-playing spouse, friend or family member, please bring them along. They are welcome to join the fun for a nominal additional fee.
Activities for Attending Spouses/Families of Players
Some players may wish to bring their spouse or family along. We will help you plan such activities for your spouse or family while you are on the ice. Examples of such activities include golf, a visit to the famous Anchor Bar (originator of "Buffalo Wings"), a trip to Niagara Falls and/or Casino Niagara, as well as many other tours and activities that the Buffalo area offers. Take advantage of our local experience. We won't steer you wrong.
Special Note Regarding Travel into Canada:
Buffalo is right across the border from Canada, and some players plan excursions to Canada during the weekend. There are many attractions just across the border, including Niagara Falls and a world class casino. For those planning to cross into Canada, please bring the appropriate documentation (Requirements have been changing, and they now ask for a Passport, Passport card or an enhanced drivers license, although children under 16 can still use a birth certificate. However, it is always a good idea to check with immigration if you have any questions.)
When
May 30th, 2019 4:00 PM through June 2nd, 2019 12:00 PM
Location
1615 Amherst Manor Drive




Amherst

,

NY

14221




United States
Buffalo Camp Fee
| | |
| --- | --- |
| Choose Registration Option | |
| Pay in Full | $ 750.00 |
| Pay in Full ( Alumni w/ $40 Uniform Credit ) | $ 710.00 |
| Deposit for Pay in Full | $ 200.00 |
| Deposit for Pay in Full ( Alumni w/ $40 Uniform Credit ) | $ 200.00 |