Toronto, ON - August 19-22, 2021
Full Camp Fee: $795
6/16/2021 - Cancelled Due to Ongoing Covid Restrictions in Ontario
Deposit Amount: $200 (Balance due 45 days before camp)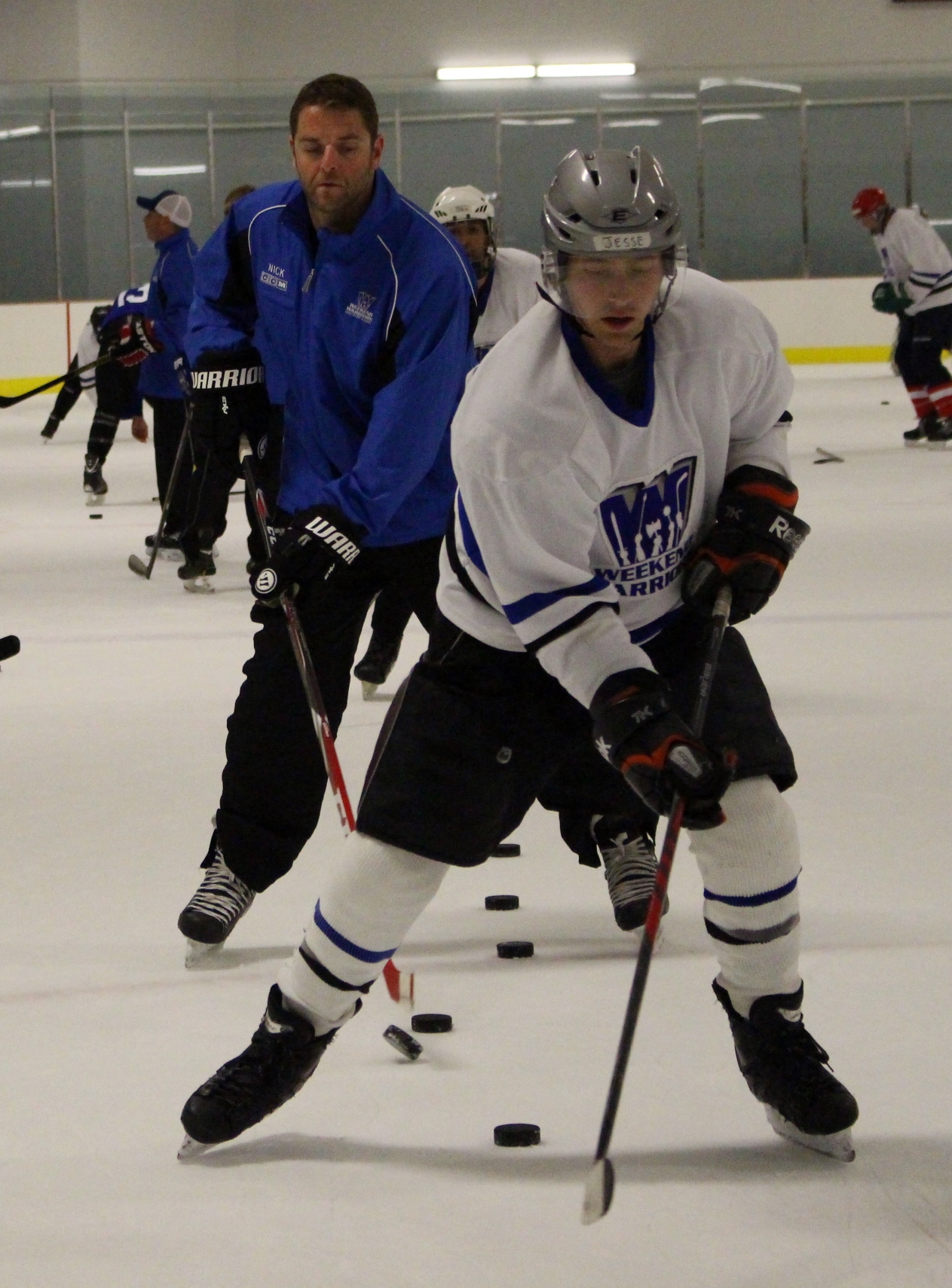 "It was a great learning experience. Having the one on one time and repetition helped dramatically. The coaches were incredibly helpful, and always available for questions. No question went unanswered. The camp was also fun.... which is very important. The staff did a great job educating us while keeping the camp light hearted and fun." – Ken S.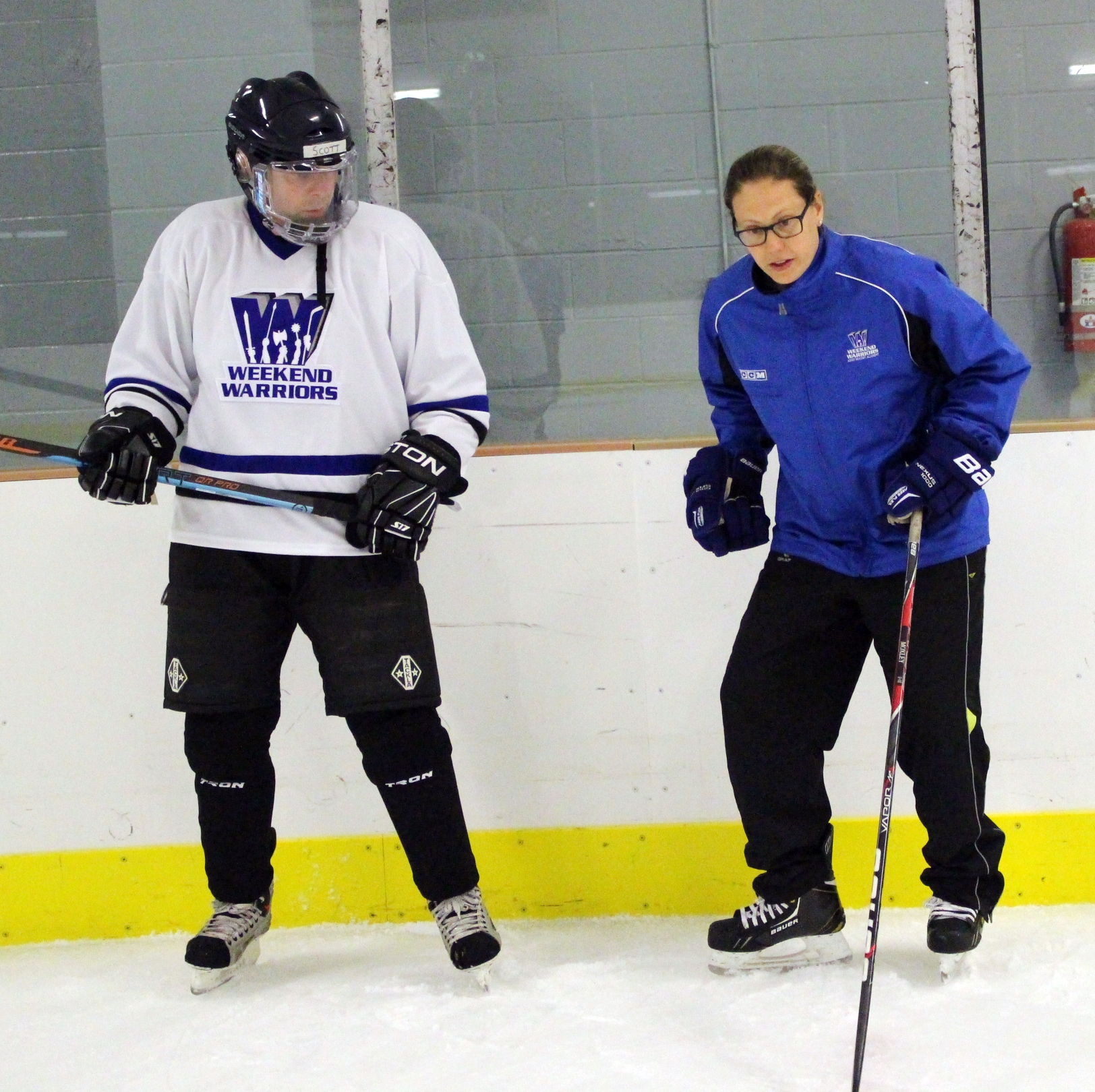 Camp Description
Weekend Warriors returns to the hockey capital of the world!  We last held a camp in Toronto in 2008, and the majority of the players from that camp have likely either made it to the NHL or retired by now.  We're not sure which.  Maybe we should better track our alumni.  OK, all kidding aside, we are excited to be returning to Toronto.
Our camp will be held at The Sports Village in Vaughan, the site of our last Toronto area camp.  The Sports Village has been voted as having the best ice in the Greater Toronto Area by the users themselves! It boasts 4 NHL sized ice pads, all visible from the large entrance hall, 6 team sized dressing rooms per rink, on site meeting rooms, bottle filling stations in each rink,a fully licensed full service restaurant and a large licensed outdoor patio overlooking beach volleyball courts and a treed park with walkways. There is an on site pro shop for skate sharpening, minor skate repairs, and supplies. If you are bringing the family, Canada's Wonderland, a huge outdoor amusement park with wave pool, water park and roller-coasters as well as a large Kid Zone is 5 minutes away. Reptilia, which is exactly how it sounds is literally across the road. For the shopper, there is Vaughan Mills, a massive shopping mall with several outlet stores as well also less than a 5 minute drive away.
Won't you join us, and help make our return to Toronto so successful that we will have no choice but to return each summer?  And just a reminder that Toronto is home to the Hockey Hall of Fame.  Be sure to allot some time for a visit to this magnificent facility while you are in town.
At Weekend Warriors we have something for every player. Whether you're a new player who needs proper guidance through the crucial early development phases, or an experienced player who has been playing for 30 years, our coaches will ensure that you get the training you need!
Goalies get special treatment, with our goalie specific curriculum led by one of our dedicated goalie coaches. 
Women don't be intimidated. We have women players at all of our camps, and also have a number of female coaches on our talented staff.
"Oh my god yes. I learned how to handle the puck (the 5 minute coaching session was incredibly helpful). I learned what I can do at open skates to improve my skating. I got to see myself on camera and after I died inside at how terrible my form was, I knew exactly what I needed to work on. And I also have a much better idea of where to be in offensive and defensive situations. I played a beginner game tonight and scored the first and only goal for my team. It's not like I suddenly became amazing; I knew where to be, knew what to do, and had the confidence to take a shot on net. I never would have made that play before camp. I could ramble about how awesome you all are forever, and I think anyone who loves the sport should attend camp and get in on the fun." – Amanda O.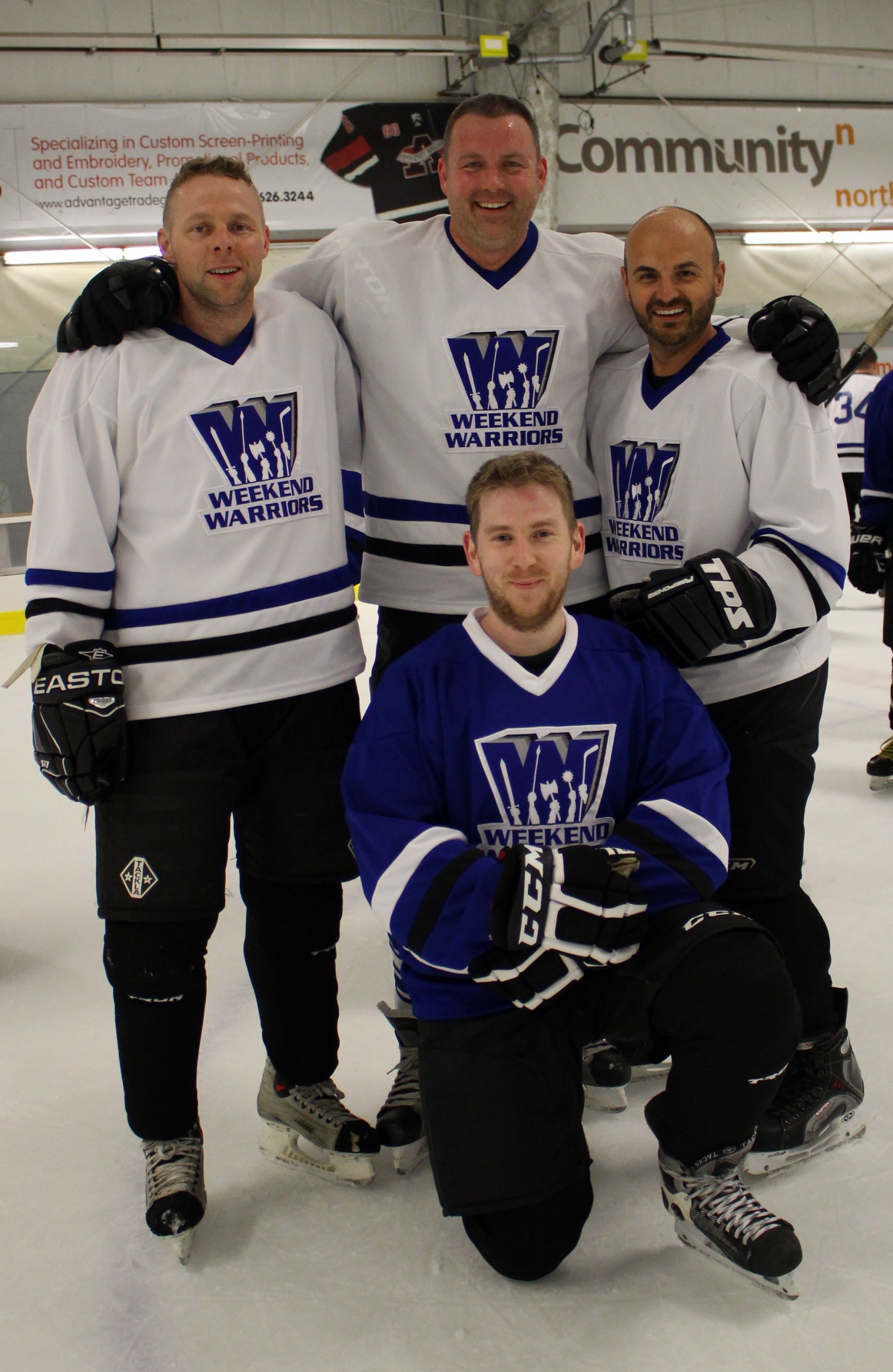 "This is something I look forward to every year. I wish I could get more of my team to come out. I like getting the feedback from real coaches on what I could do to improve." – Dave "Captain" M.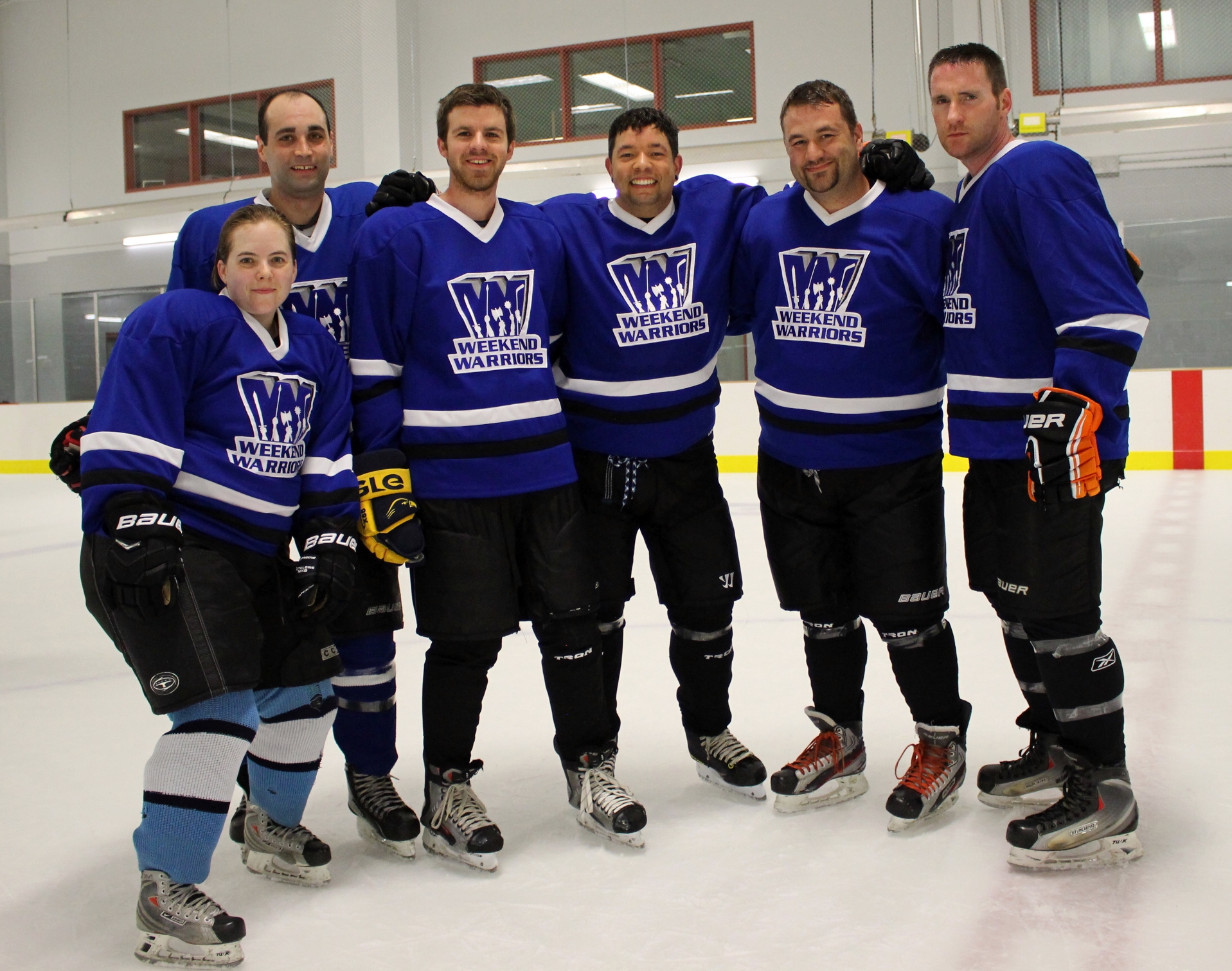 "Camp is a total immersion in the hockey learning experience. It takes you away from your everyday life and allows you to learn and improve without any distractions. It is an intense and tiring experience, that leaves a great sense of accomplishment after 12 hours of ice time in only a few days." – Don B.
The Rink
The Sports Village in Vaughan, ON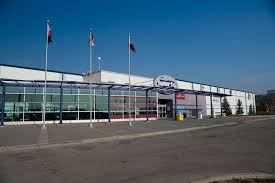 "I am extremely happy and satisfied with my camp experience. I feel that it will raise my game to the next level." – Dan L. (Goalie)
 Camp Schedule
Note: An updated schedule will be sent by e-mail to all registered players before camp.  The e-mailed schedule always supersedes the online version.
Thursday
4:00: Orientation (at Rink).  Meet the coaches, other players and receive an orientation of the weekend's events; Get Dressed.
6:00 – 7:50 PM: Ice Session #1 – Rink 2
After Ice Session: "Break the Ice Party"  – meet and greet the coaches, staff and your fellow players. 
Friday
9:00 – 10:50 AM: Ice Session #2 – Rink 2
11:10 AM – 12:00 PM: Video Review Session – White Team (Skaters only)
12:00 – 1:00 PM: Lunch from 12-1 plus time you are not in video (i.e. before or after lunch)
1:00 – 1:45 PM: Video Review Session – Blue Team & Goalies (Goalies separately w/goalie coach)
2:00 – 3:00 PM: Chalk Talk 1 (Goalies:  Goalie talk)
3:30 – 5:20 PM: Ice Session #3 – Rink 2
Evening: On your own.  Unofficial gathering(s) to be announced for players wishing to socialize with their fellow campers.
Saturday
9:30 – 11:20 AM: Ice Session #4 – Rink 2
11:20 AM – 12:30 PM: Lunch on your own
12:30 – 1:30 PM: Skaters: Chalk Talk 2; Goalies: Review Skills Video
1:45 – 3:00 PM: Video Review of Scrimmage
3:30 - 5:20 PM: Ice Session #5 – Rink 2
7:30 PM - Camp Banquet. The cost of the meal is included in your camp fee.  We hope you will all join us for some fun and camaraderie.  Cash Bar. 
Note: To players attending with spouse, friend or family, they are welcome to attend for a nominal additional charge.  Please let us know in advance if you plan to bring a guest.
Sunday
9:00 - 10:50 AM: Ice Session #6 – Rink 2
Note: Schedule is subject to modification.
Camp Includes:
12 hours of on ice instruction from our high level staff
Off ice coaching in the form of chalk talks and video review sessions
Camp Banquet on Saturday Evening
"Break the Ice" Social on Thursday Evening
A custom jersey; socks and other swag
Lodging and transportation are NOT included
Activities for Attending Spouses/Families of Players
Toronto is an amazing international city with so much to see and do.  Your spouse/partner/family won't have any trouble keeping themselves entertained while you are attending camp.  Canada's Wonderland amusement park is in Vaughan, making it extremely convenient.  And of course there is the Hockey Hall of Fame.  Just don't let them go there without you! Let us know if you need any help planning your trip!
Special Note Regarding Travel into Canada:
For U.S. based players planning to attend this camp, please check current requirements for entering Canada.
When
August 19th, 2021 4:00 PM through August 22nd, 2021 12:00 PM
Location
2600 Rutherford Rd.




Concord

,

ON

L4K 5R1




Canada
Toronto Camp Fee
| | |
| --- | --- |
| Choose Registration Option | |
| Pay in Full | $ 795.00 |
| Pay in Full ( Alumni w/ $40 Uniform Credit ) | $ 755.00 |
| Deposit for Pay in Full | $ 200.00 |
| Deposit for Pay in Full ( Alumni w/ $40 Uniform Credit ) | $ 200.00 |