Park City, UT - September 5-8, 2024
Camp Fee: $950
Super Early Bird Registration: $55 off (camp fee $895) for a limited time only! A $200 deposit locks in your registration.
Deposit Amount: $200 (Balance due 45 days before camp)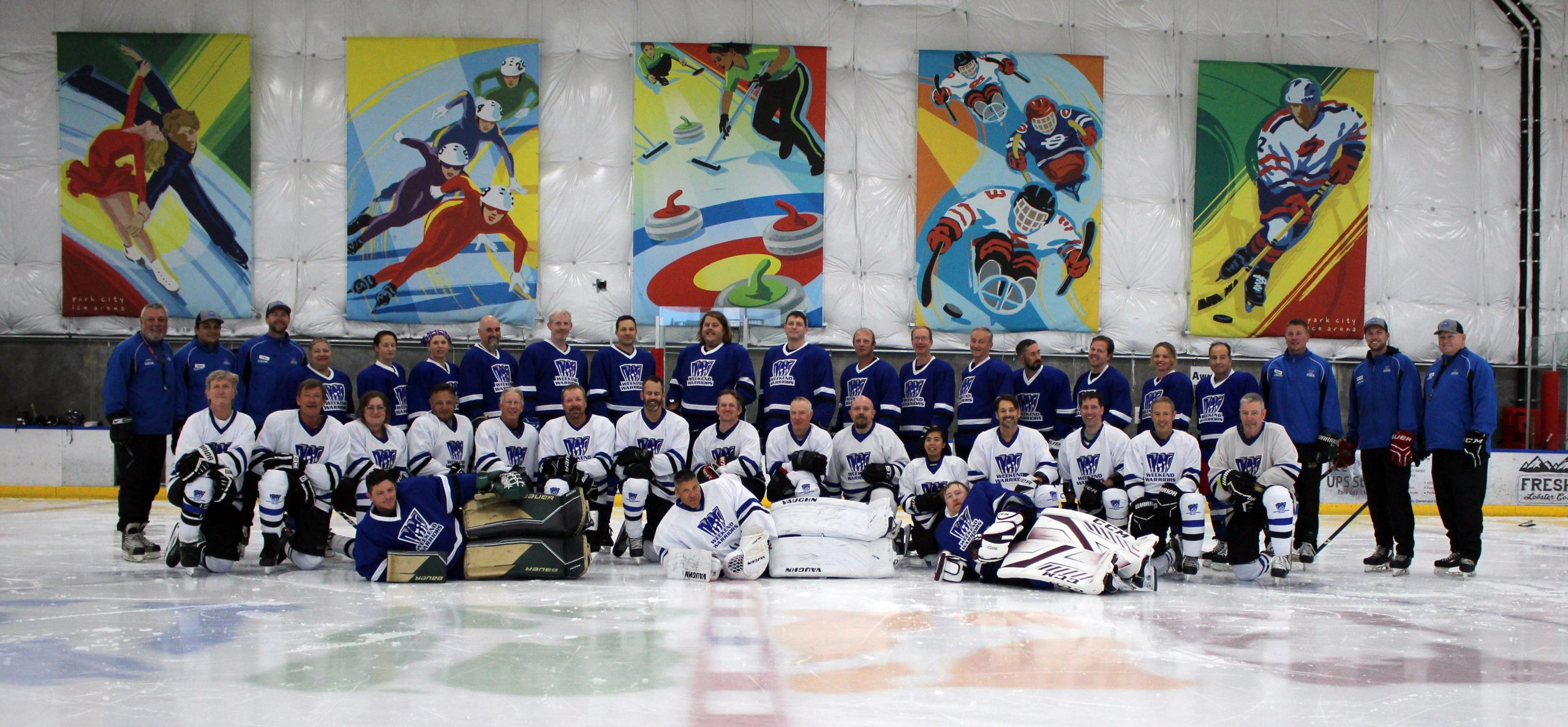 Camp Description
Camp Description: Weekend Warriors is coming to beautiful Park City! Join us at the lovely Park City Ice Arena, home to an olympic sized ice rink and an all around great facility. With an unbeatable mountain view for your backdrop and 300+ days of sunshine, we'd say you can't beat the setting. There are plenty of local hiking trails for those who don't burn enough energy with 12 hours of ice time or there is the lovely downtown Park City where you can relax with an ice cold beer after a good day's work. Not to mention you can visit the site of the 2002 winter Olympics!
At Weekend Warriors we have something for every player. Whether you're a new player who needs proper guidance through the crucial early development phases, or an experienced player who has been playing for 30 years, our coaches will ensure that you get the training you need!
Goalies get special treatment, with our goalie specific curriculum led by one of our dedicated goalie coaches. 
Women don't be intimidated. We have women players at all of our camps, and also have a number of female coaches on our talented staff.
"I'm still riding high 3 days removed.... what a great experience!" – Drex 
"Camp is awesome. The coaches really break down the game into its foundational pieces, skating, passing, stick handling, and shooting, and provide guidance and insight that is specific to the player and their level." – Trevor K.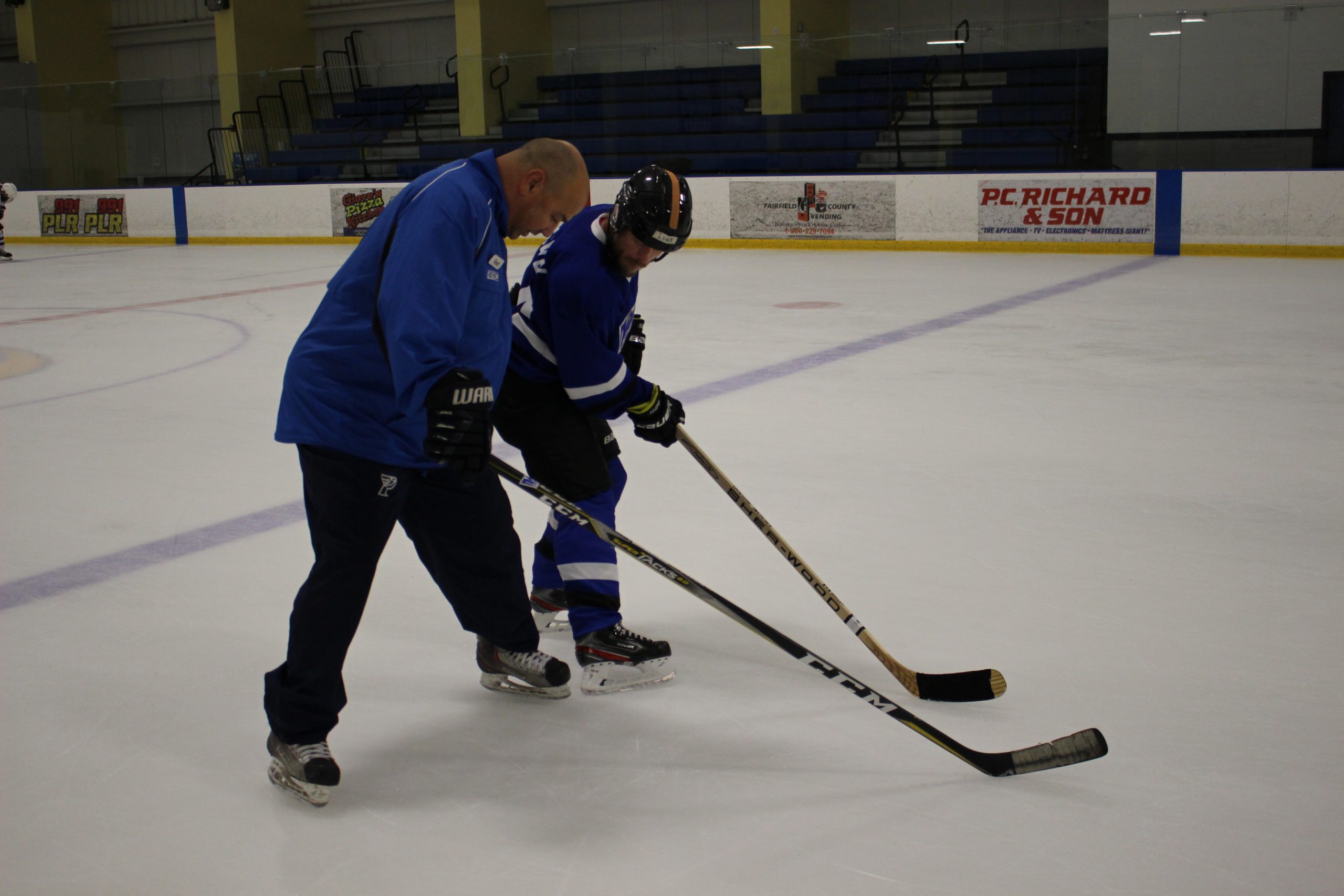 Photo: Coach Rod helps player work on his edges.
"The WW coaches are outgoing, encouraging, genuinely enjoy their work and working with players of all levels, and are generous with their attention and knowledge." – Toby L.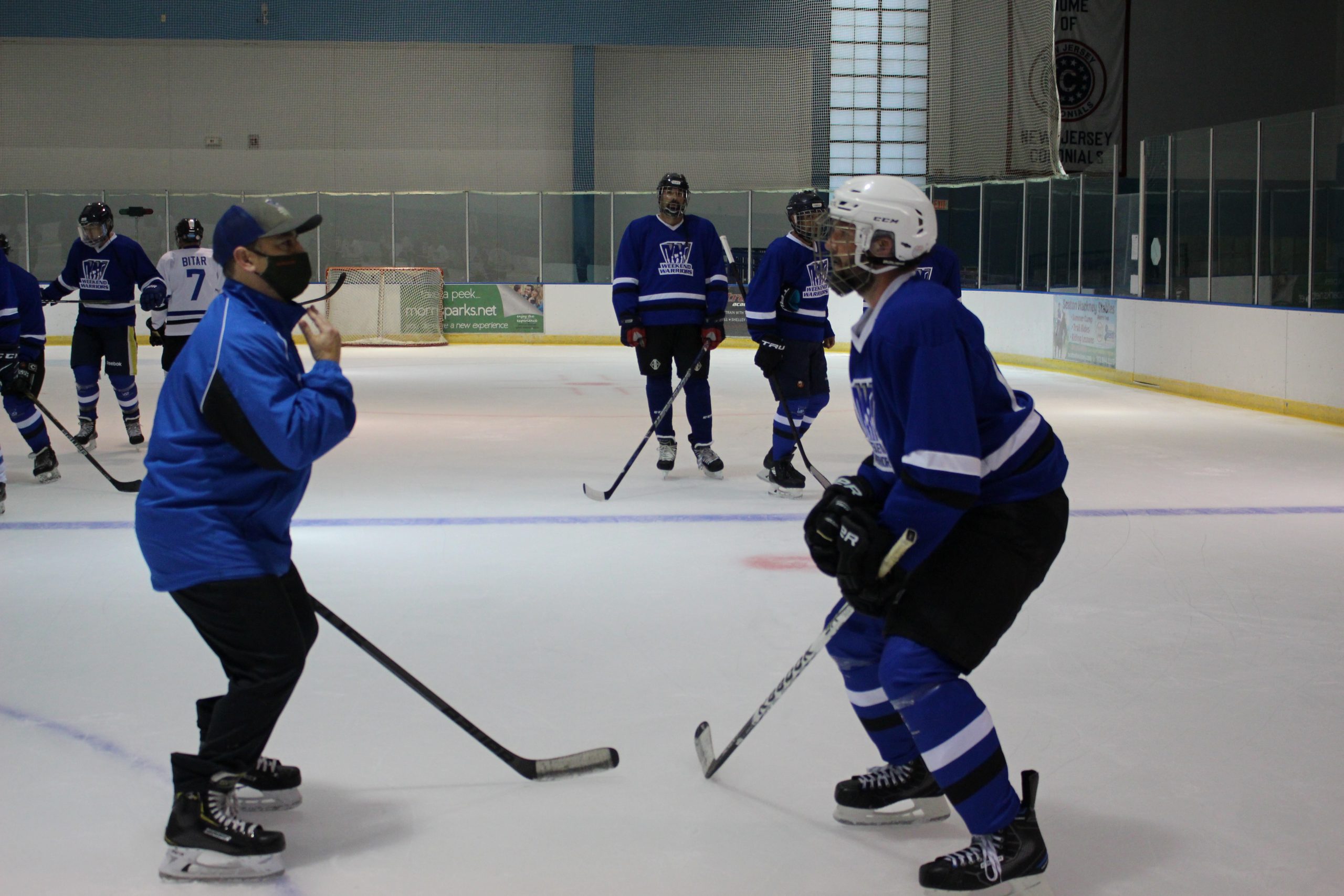 Photo: Coach Andy demonstrating proper stance during a drill.
"Coach Mike was amazing and helped identify areas I needed to adjust and fix and then once adjustments were made he helped to reinforce it throughout the drills.  The best hockey experience i have had to date and I only wish I did it sooner!" – Saverio G.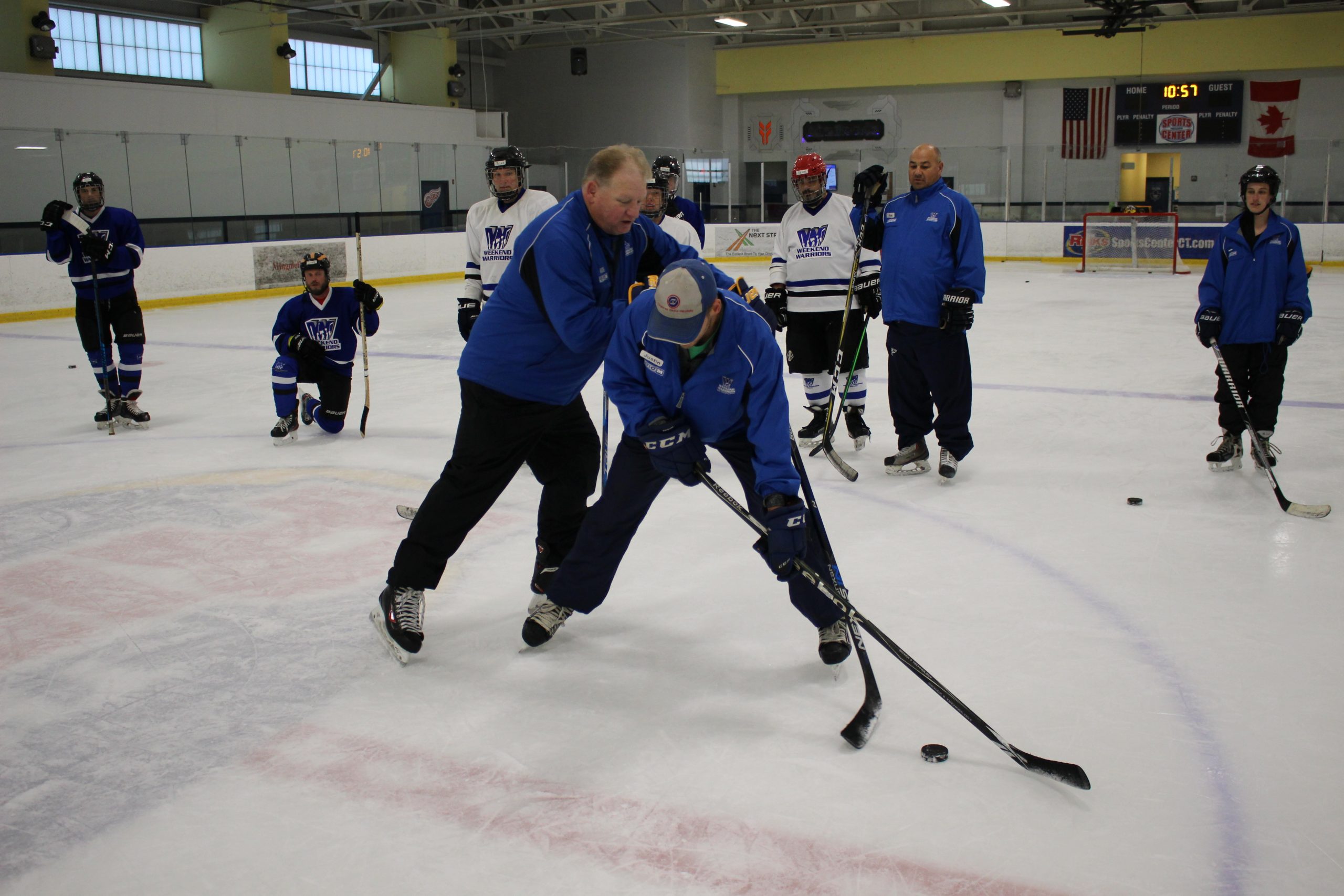 Photo: Coaches Rob and Justin demonstrate puck protection for players.
Camp Schedule:
Note: An updated schedule will be sent by e-mail to all registered players before camp.  The e-mailed schedule always supersedes the online version.
Thursday
4:00: Orientation (at Rink).  Meet the coaches, other players and receive an orientation of the weekend's events; Get Dressed.
6:00 – 8:00 PM: Ice Session #1
After Ice Session: "Break the Ice Party" – meet and greet the coaches, staff and your fellow players.  Appetizers provided.  Cash bar.
Friday
9:00 – 11:00 AM: Ice Session #2
11:00 AM – 12:30 PM: Lunch on your own. (11:20A – 12:20P – Goalie Video Review)
12:30 – 1:15 PM: Video Review Session – Forward Skating – White Team
1:15 – 2:00 PM: Video Review Session – Forward Skating – Blue Team
2:00 – 3:00 PM: Chalk Talk1
3:30 – 5:30 PM: Ice Session #3
Evening: On your own. 
Saturday
9:00 – 11:00 AM: Ice Session #4
11:30 AM – 1:00 PM: Lunch on your own 
1:00 – 2:00 PM: Skaters: Chalk Talk 2; Goalies: Review Skills Video
2:00 – 3:00 PM: Video Review of Scrimmage (Goalies review scrimmage video from goalie's perspective with Coach Jim) 
3:30 - 5:30 PM: Ice Session #5
7:30 PM - Camp Banquet - The cost of the meal is included in your camp fee.  We hope you will all join us for some fun and camaraderie.  Cash Bar. 
Note: To players attending with spouse, friend or family, they are welcome to attend for a nominal additional charge.  Please let us know in advance if you plan to bring a guest.
Sunday
9:00 - 11:00 AM: Ice Session #6
Note: Schedule is subject to modification.
Rink:
Park City Ice Arena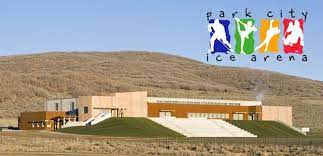 Camp Includes:
12 hours of on ice instruction from our high level staff
Off ice coaching in the form of chalk talks and video review sessions
Camp Banquet on Saturday Evening
"Break the Ice" Social on Thursday Evening
A custom jersey; socks and other swag
Lodging and transportation are NOT included
When
September 5th, 2024 4:00 PM through September 8th, 2024 12:00 PM
Location
600 Gillmor Way




Park City

,

UT

84060




United States
Park City Camp Fee
| | |
| --- | --- |
| Choose Registration Option | |
| Pay in Full | $895.00 |
| Pay in Full ( Alumni w/ $50 Uniform Credit ) | $845.00 |
| Deposit for Pay in Full | $200.00 |
| Deposit for Pay in Full ( Alumni w/ $50 Uniform Credit ) | $200.00 |