Las Vegas, NV - June 6-9, 2024
Camp Fee: $950
Early Bird Registration: $55 off (camp fee $895) for a limited time only! A $200 deposit locks in your registration.
Deposit Amount: $200 (Balance due 45 days before camp)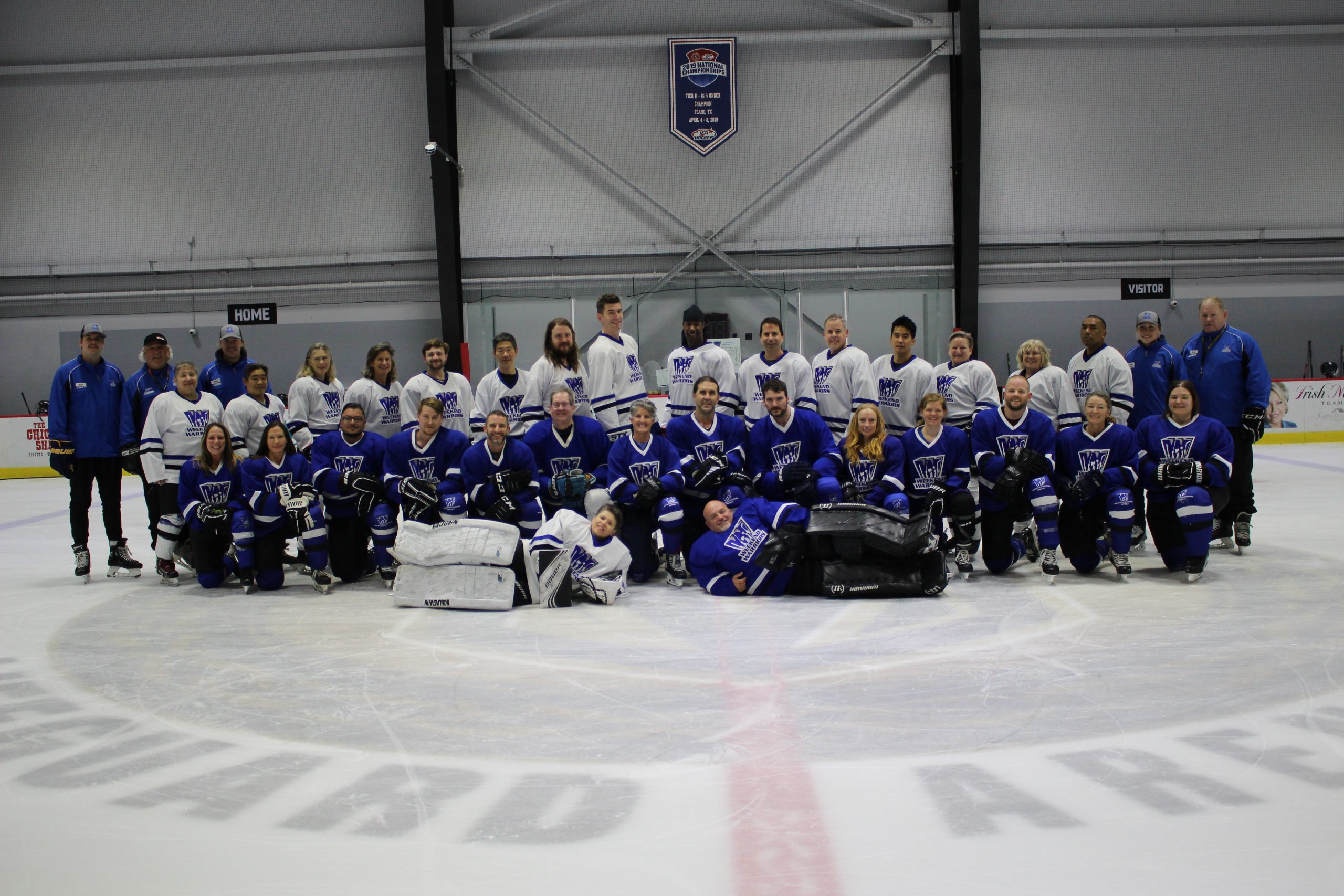 Camp Description: The City of Lights, Sin City, and The City that Never Sleeps are a few known names for this desert oasis. But recently, Las Vegas has been making a name for itself in hockey! After more than a decade away, Weekend Warriors is returning to the Neon Capital at the Lifeguard Arena. We hope to see you there!
At Weekend Warriors we have something for every player. Whether you're a new player who needs proper guidance through the crucial early development phases, or an experienced player who has been playing for 30 years, our coaches will ensure that you get the training you need!
Goalies get special treatment, with our goalie specific curriculum led by one of our dedicated goalie coaches. 
Women don't be intimidated. We have women players at all of our camps, and also have a number of female coaches on our talented staff.
"The coaches exceeded all expectations. They are awesome and we all really appreciated how genuinely invested they were in seeing us improve. They took the time to work with each person and helped make sense of the things that we were having a tough time with. It's obvious that they love these camps as much as the attendees." – Michelle K.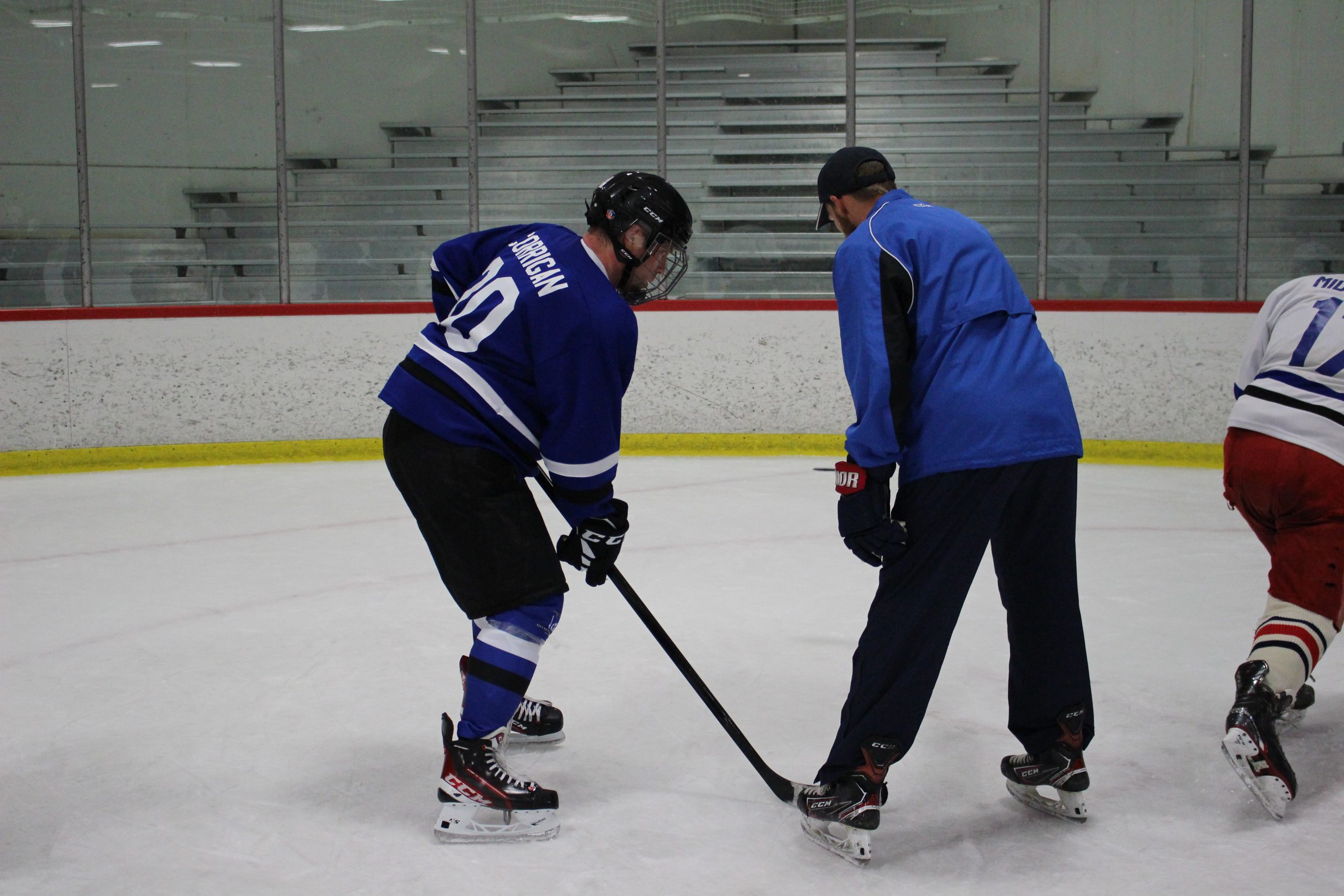 Coach Justin demonstrates technique to a camper
"Exhausted, joyed, love the sport just a little more now. Can't wait to use what I learned in games to come!" – Jose M.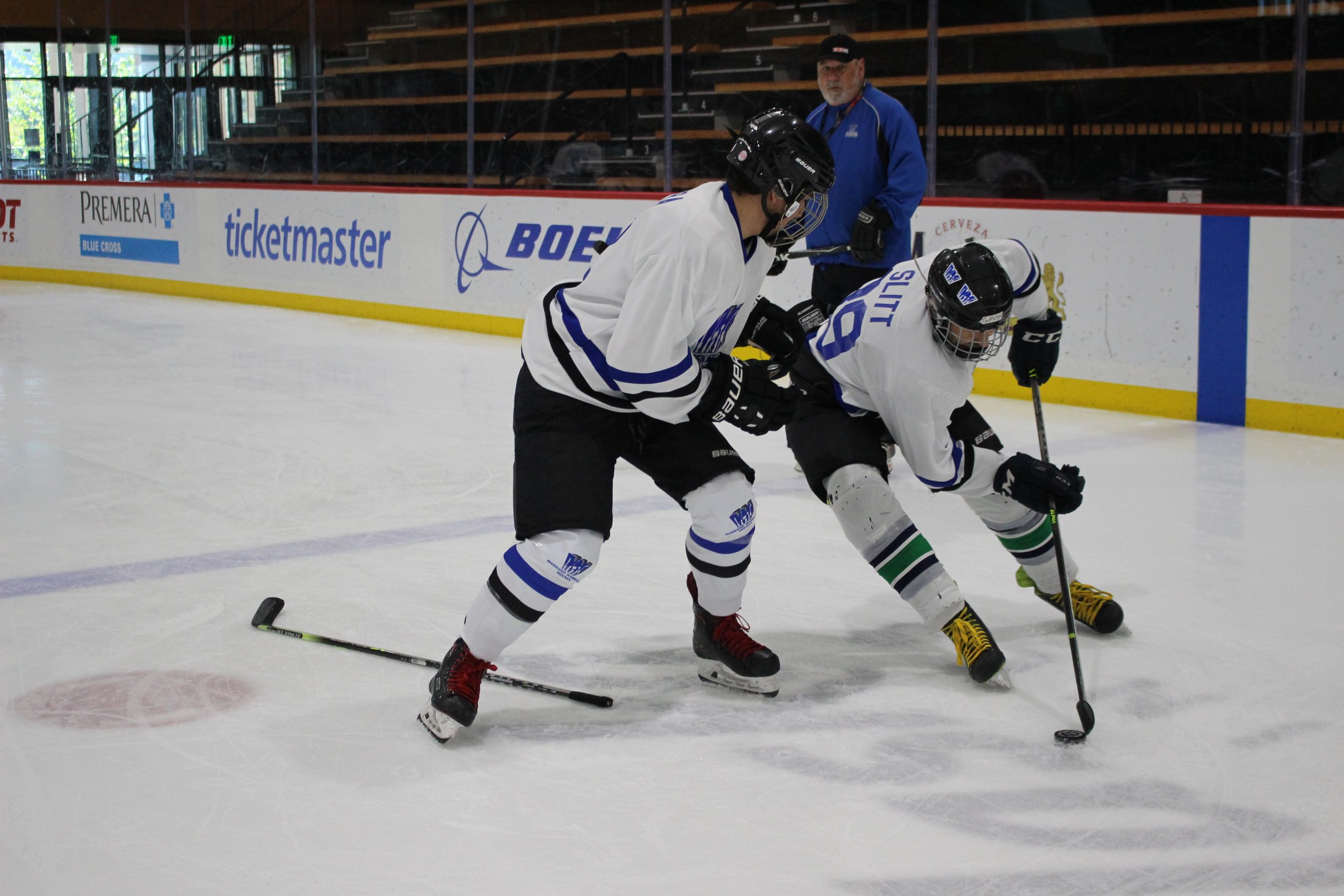 Two campers in a puck protection drill
"I think the off ice learning really helped punctuate what makes Weekend Warrior camp better than others. My coach was very effective on the ice helping me to understand when I was doing something right or wrong, but the video reviews were an excellent tool to see for myself what mistakes I was making." – Charley H. – Goalie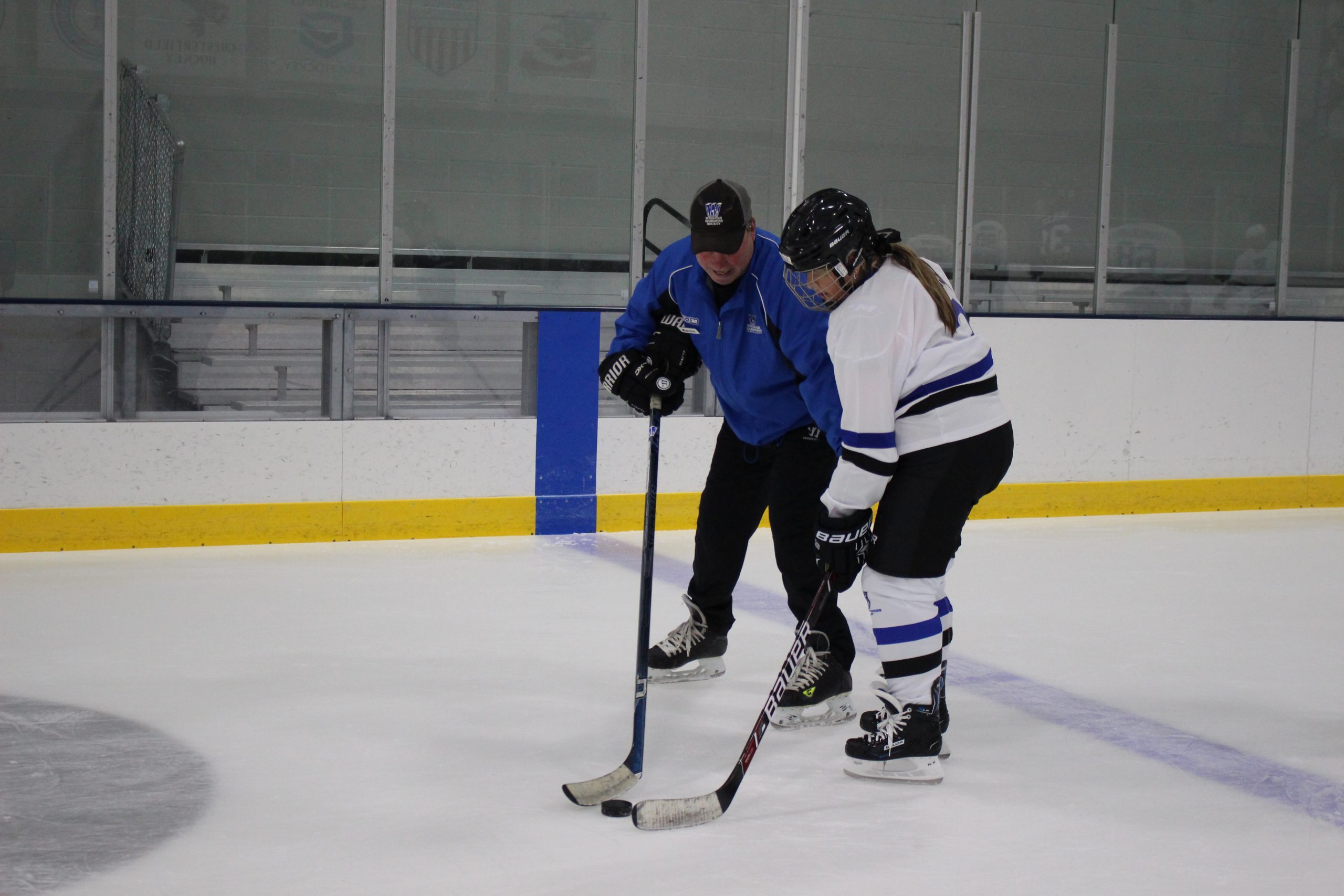 Coach Kevin helping out a camper
"Returning to the ice after 35 years, it really did satisfy everything I was looking for. Amazing camaraderie, great coaches... and a whole lot of fun! Cant wait to return next year!" – Stuart S.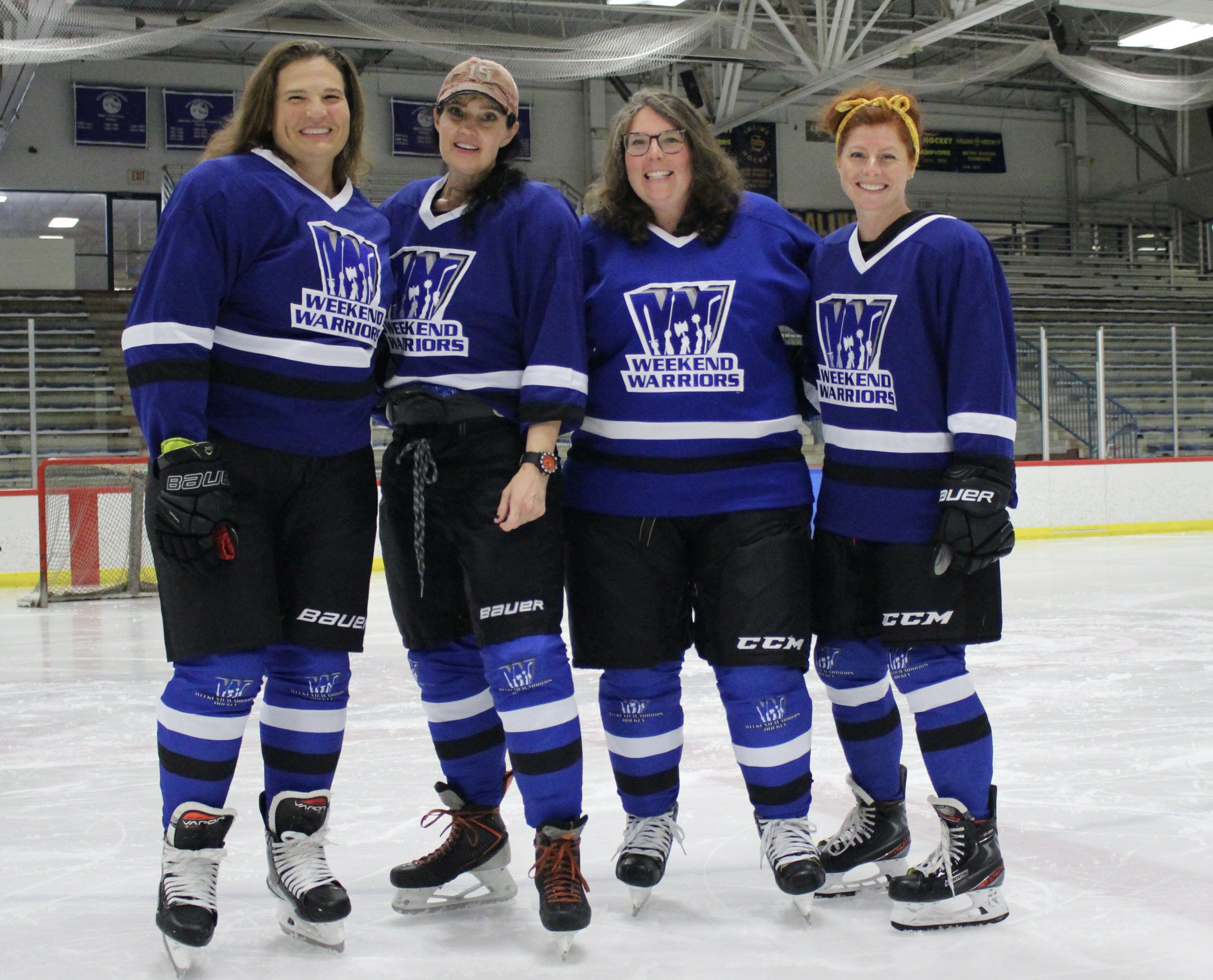 Happy campers after a fun weekend!
"Great camaraderie with the coaching staff and with the other campers. As a fairly new hockey player I never felt intimidated or dismissed once throughout the entire weekend. Everyone was encouraging and supportive." – Kristin D. 
Camp Schedule:
Note: An updated schedule will be sent by e-mail to all registered players before camp.  The e-mailed schedule always supersedes the online version.
Thursday
4:00: Orientation (at Rink).  Meet the coaches, other players and receive an orientation of the weekend's events; Get Dressed.
6:00 – 8:00 PM: Ice Session #1
After Ice Session: "Break the Ice Party" – meet and greet the coaches, staff and your fellow players.  Appetizers provided.  Cash bar.
Friday
9:00 – 11:00 AM: Ice Session #2
11:00 AM – 12:30 PM: Lunch on your own. (11:20A – 12:20P – Goalie Video Review)
12:30 – 1:15 PM: Video Review Session – Forward Skating – White Team
1:15 – 2:00 PM: Video Review Session – Forward Skating – Blue Team
2:00 – 3:00 PM: Chalk Talk1
3:30 – 5:30 PM: Ice Session #3
Evening: On your own. 
Saturday
9:00 – 11:00 AM: Ice Session #4
11:30 AM – 1:00 PM: Lunch on your own 
1:00 – 2:00 PM: Skaters: Chalk Talk 2; Goalies: Review Skills Video
2:00 – 3:00 PM: Video Review of Scrimmage (Goalies review scrimmage video from goalie's perspective with Coach Jim) 
3:30 - 5:30 PM: Ice Session #5
7:30 PM - Camp Banquet - The cost of the meal is included in your camp fee.  We hope you will all join us for some fun and camaraderie.  Cash Bar. 
Note: To players attending with spouse, friend or family, they are welcome to attend for a nominal additional charge.  Please let us know in advance if you plan to bring a guest.
 -
Sunday
9:00 - 11:00 AM: Ice Session #6
Note: Schedule is subject to modification.
Rink:
Lifeguard Arena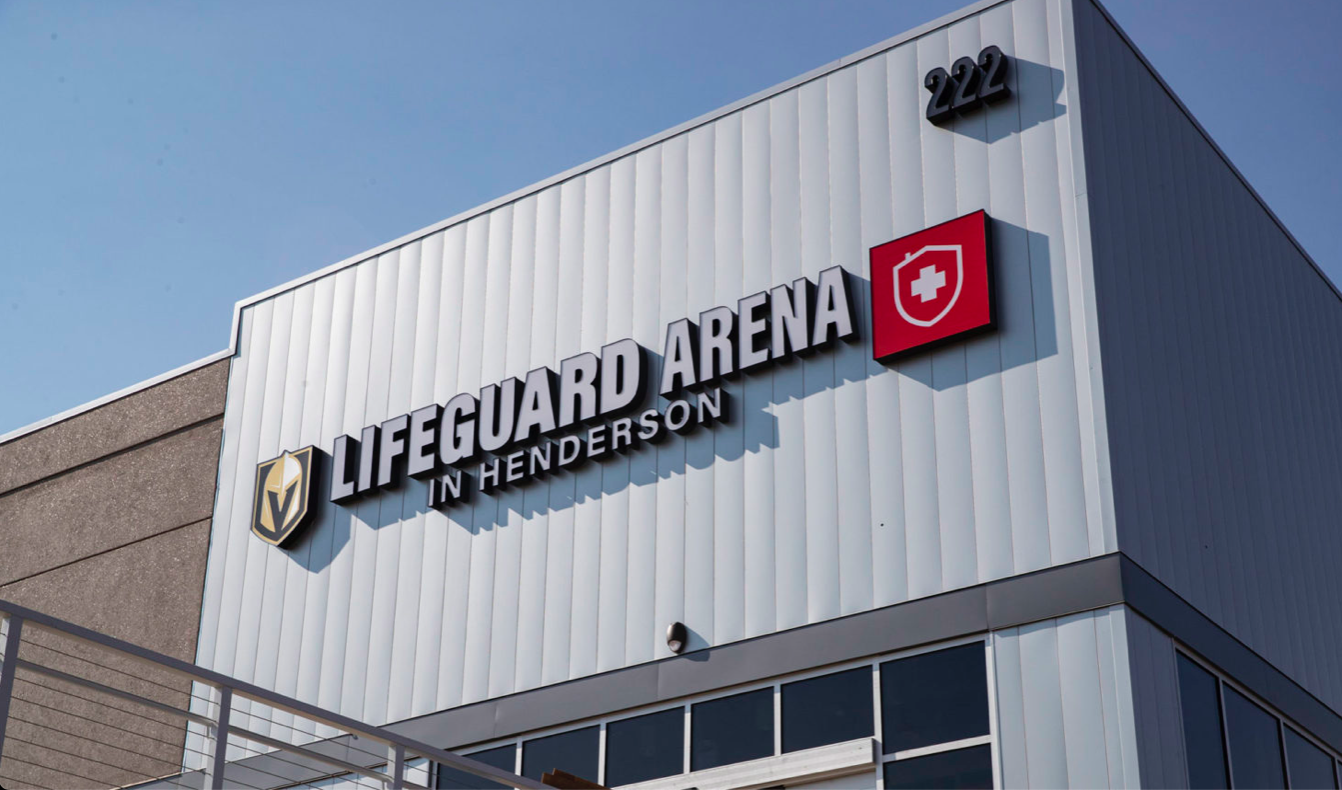 Camp Includes:
12 hours of on ice instruction from our high level staff
Off ice coaching in the form of chalk talks and video review sessions
Camp Banquet on Saturday Evening
"Break the Ice" Social on Thursday Evening
A custom jersey; socks and other swag
Lodging and transportation are NOT included
When
June 6th, 2024 4:00 PM through June 9th, 2024 12:00 PM
Location
222 S. Water St.




Henderson

,

NV

89015




United States
Las Vegas Camp Fee
| | |
| --- | --- |
| Choose Registration Option | |
| Pay in Full | $895.00 |
| Pay in Full ( Alumni w/ $50 Uniform Credit ) | $845.00 |
| Deposit for Pay in Full | $200.00 |
| Deposit for Pay in Full ( Alumni w/ $50 Uniform Credit ) | $200.00 |